Did you know?
The combined DevNetJobs Global Network reaches out to over 0.6 million international development colleagues.

Over 12,800 international development recruiters post their jobs on DevNetJobs.org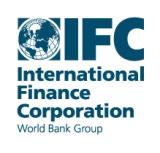 Senior Operations Officer Sustainable Forestry

Location: Jakarta, Indonesia
Last Date: December 24, 2010
The International Finance Corporation (IFC) is the private sector arm of the World Bank Group. IFC promotes sustainable private sector investment in developing countries as a way to reduce poverty and improve people's lives. IFC offers investment products and advisory services to private sector and government clients.

IFC's strategy in Indonesia is to combine investments and advisory services to improve the policy environment for doing business, expand access to finance for currently underserved firms and households, strengthen socially and environmentally sustainable supply chains to benefit large numbers of smallholders and SMEs (e.g. agribusiness and forestry), and build sustainable infrastructure, especially in rural areas. Addressing the challenge of climate change forms the foundation of the Sustainable Forestry program, and is also a strategic thread that is woven throughout IFC's programs in Indonesia.

The Senior Operations Officer will implement and further develop IFC's Sustainable Forestry program in Indonesia – a major pillar of the advisory services program. In addition, the Senior Operations Officer will serve as a regional forestry expert. The position will initially be on a two-year basis.

Selection Criteria

Essential
• Ten or more years of relevant experience working in/with the private sector to advance issues of sustainable forestry management and sustainable development.
• Accomplished sustainable forestry management expert with academic background in forestry, natural resource management or a related discipline and ideally additional advanced degree in Business, Management or Finance.
• Demonstrated experience in program management, including strategy and business planning, budget and staff management, supervision as well as monitoring and evaluation; and building internal and external support within an organization.
• Strong client and results orientation as proven by a track record of concrete achievements.
• Good network within field of forestry and market-based sustainability solutions.
• Excellent written and oral communications, including presentation skills. Ability to organize, analyze and interpret data in policy settings.
• Ability to establish credibility among private sector clients and partners through technical competence and excellent interpersonal skills.
• Meet managerial selection criteria – selecting, coaching and appraising staff; planning and managing staff to achieve quality results; encouraging innovation in an open team-based environment; inspiring trust; and influencing and resolving differences across organizational boundaries.

Desirable
• Internationally competitive candidates from South East Asia, especially but not exclusively from Indonesia, are encouraged to apply.
• Prior experience of living and working in Indonesia or South East Asia, and skill in Bahasa Indonesia would be a plus.

Complete job description is available at:
http://www.ifc.org/ifcext/careers.nsf/Content/CurrentOpportunities Job # 102335

Please submit your application online. Closing date for application is December 24, 2010.
All applications will be treated in strict confidence and only short-listed candidates will be contacted. No telephone calls, faxes or letters will be accepted.


Was this job of interest to you? Receive 20-25 jobs & consultancies in your email each day via our 3 Months DevNetJobs Value Membership. For only USD 44 for 3 months. Click here to proceed