Did you know?
The combined DevNetJobs Global Network reaches out to over 0.6 million international development colleagues.

Over 12,800 international development recruiters post their jobs on DevNetJobs.org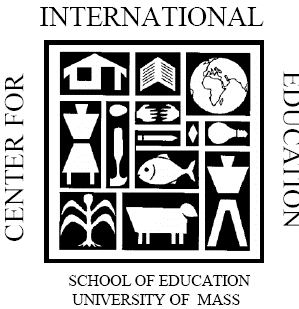 Finance Manager

Location: Kabul, Afghanistan
Last Date: March 25, 2011
Email: hepcie@inbox.com (Reference: DevNetJobs.org)
Finance Manager (FM)

Duties & Responsibilities:
Job Summary: Supervises all the financial operations of the project including overseeing the preparation of invoices, vouchers, payment of bills, payment of salaries and allowances, and maintaining a detailed set of financial records for all transactions as required. The FM supervises all accountants and clerical staff, monitoring the accuracy, timeliness and compliance with regulations of all activities. The FM also assists in the preparation and monitoring of budgets and associated reports. The FM reports directly to the Senior Director for Finance & Operations (SDFO).

Specific duties:
Finance:
1. Review daily transactions and ensure that they adheres to USAID and University of Massachusetts regulations and policies
2. Ensures transactions are properly supported and documented before recommending for payment
3. Coordinate with (Field offices) on finance-related issues
4. Coordinate with bank on payroll transfers, account advice, etc.
5. Assist the SDFO in the preparation and monitoring of budgets and associated reports
6. Prepares monthly bank reconciliation
7. Ensure that all vouchers and receipts are completely filed, stamped & recorded
8. Ensure timely submission of monthly report (7th of each month)

Auditing:
1. Conduct petty cash count at least twice a month and reconciles with Quickbooks
2. Coordinates with Inventory staff to ensure AC 6142, 6141 and 6831 non consumable items are properly recorded

Maintenance of Accounting System:
1. Enter all vouchers and receipts to Quick books.
2. Perform weekly back up of Quickbooks (off site and external on site)

Qualifications
1. Bachelor's degree in a business related field, or equivalent.
2. At least five years experience, with experience in management of payroll and cash transactions. Previous experience with USAID regulations is highly valued.
3. International field development experience required.
4. Ability to live and work in challenging and possibly dangerous field situation.
5. Ability to write and verbally communicate clearly and concisely in English.
6. Experience in a unique environment in which projects operate to support both HQ and numerous smaller field offices.
7. Attention to detail, strong numeracy skills.
8. Extremely strong organizational and prioritization skills.
9. Strong computer spreadsheet/word processing skills.
10. Ability to work both independently and in a team.
11. Strong Quickbooks skills required.

Location: Kabul, Afghanistan
Period of performance: March 2011- January 31, 2012
The position is contingent upon funding.

How to Apply: CVs and letters of interest must be submitted to the email address below for consideration: hepcie@inbox.com

The post title must be indicated in the subject line of your e-mail. We thank all individuals for their interest, however only short-listed candidates will be contacted. Applications from Women are welcome.



Was this job of interest to you? Receive 20-25 jobs & consultancies in your email each day via our 3 Months DevNetJobs Value Membership. For only USD 44 for 3 months. Click here to proceed