Did you know?
The combined DevNetJobs Global Network reaches out to over 0.6 million international development colleagues.

Over 12,800 international development recruiters post their jobs on DevNetJobs.org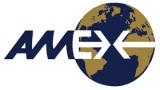 Program Associate - East Africa

Location: Washington D.C.
Last Date: May 4, 2011

Program Associate - East Africa

AMEX International, Inc., an international development firm located in Washington, DC, is currently implementing an institutional support contract for the USAID Food for Peace (FFP) project, and immediately requires a qualified candidate for its Geographic Division, assisting with programs in East Africa/ Horn region. The FFP program seeks to reduce food insecurity by supporting country programs designed and implemented by Private Voluntary Organizations and the World Food Program to address chronic and emergency food security situations.

The position is located in downtown Washington, DC and the employment period will begin immediately, from May 8, 2011 to March 27, 2012.

Position Description: Duties include assisting FFP in backstopping its programs in East Africa/ Horn region by providing administrative, technical and logistical assistance to USAID. Provision of analytical, technical, programmatic, and administrative support to Food for Peace; Preparation of documentation to support FFP program review and approval activities including the review of budgets; Drafting memoranda and preparing transfer authorizations (TAs), and drafting program approval letters and outgoing cables for new proposals; Assistance to FFP in the timely closeout of grants and cooperative agreements; Site visits with USAID/FFP staff in support of senior managers.

Position Minimum REQUIREMENTS: U.S. citizenship (in order to obtain a Secret Clearance). Bachelor's degree. Minimum 2 years' experience working on similar programs. Demonstrated ability to multi-task. Detail oriented, with experience preparing spread sheets and/or data entry. Highly organized, with the ability to work independently and take ownership of assigned responsibilities. Familiarity with MS Office, especially Word and Excel, and other office related software programs.

Preferred Experience: Experience in a developing country. Experience in food aid programming.

Salary: Consistent with proven experience and capabilities.

TO APPLY: Applicants should send a resume, cover letter, and a completed USAID form 1420 to resumes@amexdc.com with the Subject line: Geo Analyst FFP. Submission period: by no later than Wednesday, May 4, 2011. Please indicate your earliest possible start date in your cover letter. A copy of the 1420 form is available from the Recruitment-Job Openings section of www.amexdc.com.

Was this job of interest to you? Receive 20-25 jobs & consultancies in your email each day via our 3 Months DevNetJobs Value Membership. For only USD 44 for 3 months. Click here to proceed