Did you know?
The combined DevNetJobs Global Network reaches out to over 0.6 million international development colleagues.

Over 12,800 international development recruiters post their jobs on DevNetJobs.org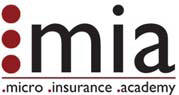 Development Officer

Location: New Delhi, India
Last Date: December 25, 2010
Email: jobs@mia.org.in (Reference: DevNetJobs.org)
Offer of Employment – Development Officer

About us:
The Micro Insurance Academy (MIA) is a not-for-profit organization dedicated to providing technical assistance in microinsurance domain-knowledge to organizations that focus on low-income communities. With over 40 professionals including researchers, training specialists and development experts, the MIA is the largest microinsurance resource center globally.

In order to integrate microinsurance with existing financial and social protection frameworks, the MIA works with partners from civil society, academia, funding agencies e.g. bilateral and multilateral development agencies, the (re)insurance industry and national governments in several regions of the world.

We have developed a model that raises awareness among poor communities to their risks, and empowers them to manage financial risks through tailored insurance solutions that match people's needs and ability to pay. We do this through a process that the beneficiaries understand, trust and take responsibility for.

In a nutshell, our mission is "helping communities manage risks from the ground up". For more information, please visit our website: http://www.microinsuranceacademy.org

About the Job:
The MIA is a rapidly expanding NGO, and in order to keep pace with our growth, we seek to appoint a self-motivated and resourceful Development Officer to join a team of committed international staff. The Development Officer will support, create and advance all aspects of MIA's development.

The Development Officer will be responsible for three key areas:
• Communications: Contribute to all external communication efforts and expand the scope and effectiveness of our current approach. This includes, but is not limited to, maintenance of our website and contact database (CiviCRM), and production of newsletters, brochures, and reports. The Development Officer must also be interested in developing a strategy for external communications and pushing forward our current efforts.

• Proposal Development and Fundraising: Actively scope for, develop and write funding proposals (inclusive of project design, logical frameworks and budgets) for research and implementation projects. This often involves the set-up of international partnerships and the coordination of large bidding processes. The Development Officer will also be required to scope for funds outside of project grants, including core funding and corporate social responsibility contracts. MIA is looking to expand its fundraising strategy and diversify our funding sources, for which the Development Officer will play an instrumental role.

• Partnership Development: Communicate and liaise with current and potential partners and donors in written, oral and face-to-face communication. Stewardship with existing partners and donors will be as important as scoping and developing new partnerships with similar organizations. The Development Officer will need to organize meetings, produce donor reports, and ensure a healthy relationship between all parties.

The Development Officer must be a skilled, flexible and inventive professional, capable of collaborating with team members as well as working independently to develop a sustainable and innovative Fund Development and Communications programme. This person should have a demonstrated track record in a broad range of communication and fundraising activities (or educational background in proposal writing), be independent in initiating processes and autonomous in problem-solving.

Qualifications required:
• Bachelor or advanced degree in International Development, Fund Development, or relevant degree / equivalent work experience
• Preferably 1 to 3 years of Fund Development and Communications experience with a proven track record of success with major international donors and local agencies
• Demonstrated ability to research, identify and cultivate new funding prospects
• Comprehensive understanding of Project Cycle Management including project planning, design (logical framework analysis), and monitoring and evaluation techniques
• Very strong verbal and written communication skills in English and demonstrated ability to write clearly and persuasively, including experience in proposal writing
• Experience developing communications materials for donors, partners and other stakeholders
• Working knowledge of microfinance and/or microinsurance
• Advanced IT skills with a willingness to learn new programs and applications
• Highly organized, capable of multitasking, and able to meet deadlines
• Desire to work for a growing organisation and improve systems and processes in place

Remuneration:
The MIA offers a competitive salary and benefits package in the Indian market commensurate with experience and skills.

To Apply:
To apply, please be sure to follow the following instructions:
1. Email CV and cover letter to jobs@mia.org.in . CV's received without a cover letter will not be considered. No phone calls please.
2. The email subject line should be "Development Officer Application".
3. Please mention current and expected salary and earliest possible start date in your cover letter.

MIA is an equal opportunity employer.


Was this job of interest to you? Receive 20-25 jobs & consultancies in your email each day via our 3 Months DevNetJobs Value Membership. For only USD 44 for 3 months. Click here to proceed