Did you know?
The combined DevNetJobs Global Network reaches out to over 0.6 million international development colleagues.

Over 16,000 international development recruiters post their jobs on DevNetJobs.org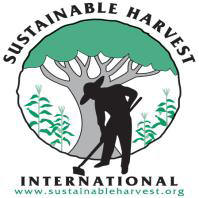 Executive Director

Location: Surry, Maine, USA
Last Date: July 22, 2011
Email: maureen@msalkinassociates.com (Reference: DevNetJobs.org)

MSalkin Associates
SHI - Executive Director
Summer 2011

EXECUTIVE DIRECTOR

ORGANIZATION
Founded in 1997 by returned Peace Corps volunteer Florence Reed, Sustainable Harvest International (SHI) provides training, technical support, and resources to Central American farmers to help build their capacity to practice organic and sustainable agriculture as an alternative to slash and burn agriculture. To date, SHI has planted more than 2,600,000 trees, converted more than 12,000 acres to sustainable uses, thereby saving over 45,000 acres from slash-and-burn destruction. Since 1997, SHI has expanded its reach from the one program in Honduras to also include programs in Panama, Belize and Nicaragua. SHI has since established independent affiliates in Honduras, Nicaragua and Belize which, after a transition period, become responsible for their own management and funding. SHI thus facilitates implementation of a program that allows poor farmers to take responsibility for reversing environmental degradation and achieving economic viability within their own countries. Currently based in Surry, Maine, SHI operates both nationally and internationally with a staff of 12, some of whom are based in Maine and some in Central America. The Board of Directors is very active in all aspects of SHI, and their expertise in tropical forest ecology and management, international environmental policy, sustainable development, nonprofit accounting and agroforestry is one of SHI's greatest strengths.

POSITION
The Executive Director (ED) will report to the Executive Committee of the Board, work collaboratively with the President/Founder and Board, supervise all staff and maintain SHIís office and organizational framework with a passionate commitment to SHIís mission. In daily operational matters, the President/Founder will defer to the Executive Directorís decisions.

RESPONSIBILITIES
It is understood that the ED will carry out the following responsibilities in accordance with SHI Board policies.
Management
 Attends SHI Board of Directors meetings with the exception of executive sessions
 Communicates regularly with Board and provides relevant reports in a timely manner
 Leads an effective management team to serve as both a leadership and coordinating body
 Directs implementation of programs and plans of SHI
 Creates an annual work plan for SHI and after approval by the board, determines individual responsibilities in the implementation of the plan
 Provides staff leadership and manages staff performance, ensuring continued professional development
 Manages maintenance of office building and rental unit, including office equipment maintenance and ensuring adequate supplies of all program and operational materials
 Performs other administrative tasks as required

Finance
 Directs departmental budget preparations including timely budget preparations by staff
 Works with the Finance and Executive Committees to set annual budgets and guarantees proper management of all funds
 Monitors budget and cash flow including supervision of SHI bookkeeping and recordkeeping
 Monitors financial records by being responsible for accurate and timely reports including
o Ensuring reconciliation of donor management software entries and QuickBooks each month
o Ensuring provision of financial data for annual audit and submission of 990 on timely basis
 Performs other related financial management tasks as appropriate

Fundraising and Outreach
 Works closely with President/Founder (P/F), Board and staff to ensure availability of adequate funds
 Maintains a working knowledge of significant developments and trends in environment conservation sustainable agriculture, and rural community development in Central America
 Assists in researching and evaluating new funding sources; approves grant proposals before submission
 Works with P/F and Board to make presentations to existing and potential funders
 Together with P/F and Board, represents SHI policies and programs to external sources

PROFESSIONAL AND PERSONAL QUALIFICATIONS
Education
The successful candidate must have a Bachelorís degree; an advanced degree in international development, environmental studies or a related field is desirable; relevant experience may be considered in lieu of an advanced degree.

Experience:
 Minimum of five years finance, administrative and fundraising management experience in a small business or NGO that has undergone rapid growth
 Passionate commitment to and experience in international rural development, including impact evaluation, monitoring and program management
 Fluency in Spanish and English required
 Demonstrated experience in building and maintaining effective public/private partnerships
 Successful track record of nurturing board commitment to organizational development as well as representing organizations and/or programs at public events

Communications
 Excellent written and oral communication skills, including proficiency with PowerPoint and social media
 Thoughtful listener and compelling communicator able to inspire confidence, enthusiasm, and action
 Able to integrate ideas and build consensus to move an organization forward
 Strategic and forward-thinking, with an entrepreneurial spirit and commitment to quality
 Able to identify, create and seize opportunities while balancing priorities in a fast-paced environment
 Able to build consensus among all stakeholders
 The successful candidate will have a sense of humor and enjoy a challenge!

To apply, email a resume together with a cover letter to maureen@msalkinassociates.com

We also welcome nominations and requests for information to the same address.

Sustainable Harvest International is an equal opportunity employer with a demonstrated commitment to hiring individuals who reflect the diversity of the communities it serves.

Was this job of interest to you? Receive 20-25 jobs & consultancies via email each day. Subscribe to 3 Months DevNetJobs Value Membership. For only USD 44 for 3 months. Click here to proceed