Did you know?
The combined DevNetJobs Global Network reaches out to over 0.6 million international development colleagues.

Over 12,800 international development recruiters post their jobs on DevNetJobs.org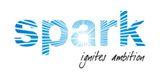 International Director of Higher Vocational Business College (M/F)

Location: Kosovo
Last Date: March 8, 2011

Vacancy Announcement:
International Director of Higher Vocational Business College (M/F)

SPARK invites applications for the position of International Director for the International Business College in Mitrovica (IBCM) (Kosovo). The appointment is for an initial period of one year with the possibility of extension.

In 2009, an International College for Business Studies has been established in Mitrovica, aiming to improve the dire economic prospects youth face. The College will provide students with the necessary practical skills to become high-skilled professionals in local businesses. Diplomas will be awarded under a double degree system with The Danish Lillebaelt Academy of Professional Higher Education. The college will offer 2-year vocational diplomas, with a possibility for a further 1-2 year top-up programme option leading to a Bachelor degree.

SPARK is an independent, non-political, not-for-profit foundation, based in Amsterdam, The Netherlands and aims to contribute to the reform process of educational and economic institutions in post-conflict societies in a sustainable way and demands the pro-active participation of local communities.

Main tasks & responsibilities
• Carry final responsibility for the day-to-day management of the College;
• Represent the College in accordance to the policies laid down in the ICM statutes;
• Provide leadership and programmatic oversight for the programme, applied research, administrative, communication and extension functions of the College;
• Build network with stakeholders from industry and research to secure relevance of programme on local level and internship and final thesis possibilities for students
• Secure staff competence development
• Secure the international approach of the college
• Secure the professional pedagogical line in all teaching
• Secure evaluation and quality assurance of the programme offered
• Represent the College in accordance to the policies laid down in the ICM statutes;
• Manage the total annual budget of the College;
• Prepare work-schedule and operational plans;
• Report to the Supervisory Board. The Director shall be responsible to the Supervisory Board for the effective working and good order of the IBCM Foundation and for its management within the policies determined by the Supervisory Board.

Requirements & skills:
• Work experience in a tertiary educational institution, especially in the education and training in Business Studies;
• Minimum of twelve years post-qualification working experience including lecturing;
• Minimum of six years "hands-on" Management experience as a "people manager";
• Excellent oral and written language skills in English;
• Proven ability to build and maintain a network with various stakeholders
• Have a significant record of success in attracting financial support from foundations, corporations, governmental sources and private donors;
• Proven ability to work in a culturally diverse context, especially supervising senior staff of different nationalities;
• Knowledge of local languages is an asset as is working experience in transition and/or developing countries;
• Prior work experience in Southeast Europe is an asset.

SPARK offers:
• Full-time contract;
• International working environment;
• The opportunity to be part of a challenging project;
• Competitive remuneration depending on education and experience.

If you are interested, please send us your letter of motivation, three letters of reference and CV before March 8th. Applications without a letter of motivation will not be taken into consideration.
Applications can be sent to vacancy@spark-online.org with 'Application: International Director of IBCM' in the title. For more information and enquiries, contact Karen Blanken, SPARK Advisor to the directors at k.blanken@spark-online.org or +31 (0)20-7530311.

Was this job of interest to you? Receive 20-25 jobs & consultancies in your email each day via our 3 Months DevNetJobs Value Membership. For only USD 44 for 3 months. Click here to proceed