Jobseeker? Post your resume
Jobseeker? Subscribe to international development jobs (Value Membership Service)
Recruiter? Post your jobs via our online form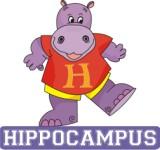 Education Coordinator
Hippocampus Learning Centres Pvt. Ltd
Location: Davangere & Halguru (Karnataka).
Last Date: October 11, 2010
Email: learnmore@hippocampus.in (Reference: DevNetJobsIndia.org)
Education Coordinator - JD

Working Area Covering: 40-50 Primary Education Centre's
Reporting to: Area Manager
No of staff reporting: Nil

Operations:
1. Visit Primary Education Centre's in the rural villages to ensure that centre's are functional as per the standards laid out by the organization.
2. Must work closely with the Area Manager to ensure smooth functioning of all the centre.
3. Must be able to understand and observe the education programs in the centers.
4. Must ensure that space is being adequately used for education programs/ activities and time table is being followed.
5. Must ensure that children are attending the center regularly and report of any absentees to the Area Manager.
6. Must ensure that all materials related to the programs are made available at each centre. Closely coordinate with the AM/ Curriculum team
7. Ensure that documentation of all activities in the centre are properly recorded and submitted regularly to the AM.
8. Must attend trainings at the Head Office/Hub center as and when required..
9. Liaise closely with the curriculum team on the training program and report observations noticed in the centre's
10. Understand the concept of the Primary Education Centre and hub, and all programs related.
11. Coordinate with the curriculum team to ensure that all new programs/materials are accounted for

Time management:
On a broad basis, the time spent would be: 70 % in field and centre's, and 30 % - Reporting and documentation.

Interface:
Establish and manage relationships with the Kendriya Manager's of Grameen Koota , franchisees and teachers, Curriculum team.

Education and Experience:
1. Must be a PUC passed in any discipline.
2. Experience in the social sector will be preferable.
3. Must be below 30 years.


Skills needed:
1. Must possess good communication skills.
2. Be conversant in Kannada (spoken and written) and spoken English.
3. Must have organizing, coordination and training capabilities.
4. Must have basics computer knowledge.
5. Must have flair to work with school going children in the rural areas.

Other requirements:
1. Must be willing to travel extensively in the rural areas.
2. Must have a 2 wheeler with a valid driving license.


Looking for International Development Jobs (rather than Indian jobs)? Receive 20-25 jobs & consultancies each day via 3 Months DevNetJobs Value Membership. Only USD 44 for 3 months. Click here to proceed