Did you know?
The combined DevNetJobs Global Network reaches out to over 0.6 million international development colleagues.

Over 12,800 international development recruiters post their jobs on DevNetJobs.org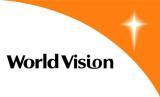 Regional Security Director, Middle East and Eastern Europe Regional Office

Location: Nicosia, Cyprus
Last Date: November 28, 2010

Regional Security Director, Middle East and Eastern Europe Regional Office
Location: Nicosia, Cyprus
Deadline: 28 Nov 2010

PURPOSE OF POSITION
Provide technical leadership and direction in regional security management and assist national offices to implement a sound security
strategy and practices into World Vision operations so as to enhance the safety & security of World Vision staff, assets & programmes and to minimise operational risks to World Vision.

KEY RESPONSIBILITIES
STRATEGY 10%
Lead the development and implementation of the regional security strategy.
Develop an annual business plan in alignment with the regional security strategy and WV security policy and international best
practice.
Contribute to global security & risk strategies, priorities and plans ensuring that strategy concerns of the Region are integrated and
prioritized.
Collaborate with the other regional functions to ensure that the regional security strategy appropriately supports the operational
program priorities of HEA, Advocacy and Development.
Work with the NDs and FSOs/SFPs to establish a sound national office security strategy.

TECHNICAL SUPPORT 20%
Provide technical advice and support to the RL and the regional team on security issues and its likely impact to World Vision's strategies and programme operations.
Provide advice and input to National Directors on recruitment and appointment of Field Security Officers, particularly in regard to
professional and technical requirements and competence
Work closely with national office security staff providing critical leadership, guidance and input in the area of security management.
Recommend on the safety, security and protection of the organisation and its staff, particularly in insecure complex humanitarian
environments or during potential security risks and threats arising from changing political, social and economic situations in the
national offices.
Contribute to development of global policies, guidelines and standards relating to security and provide leadership in
contextualizing and mainstreaming them within the region.
Support and advise national offices in carrying out Security Risk
Assessments, using standard tools and processes.
Work with National Office & Regional Senior management to provide advice on ensuring that security budgets are in alignment with the
assessed level of risk.

OPERATIONAL SUPPORT 20%
Provide sound technical leadership in managing critical incidents in the region and provide input to the regional senior management team
in crisis management situations and reviews of critical incidents.
(Is part of the Regional CMT)
Review Security Risk Ratings in the region and engage with national offices to develop mitigation strategies that are compliant with
World Vision's Core Security Requirements (CSR).
Ensure that national offices have developed security, evacuation and contingency plans in alignment with the Security Risk Assessment.
Monitor regional security incident reporting and ensure the appropriate dissemination of information during emergencies.
Manage `surge capacity' requirements for critical incidents that are beyond the scope of national offices (i.e. facilitate consultancies
etc)

CAPACITY BUILDING 20%
Coordinate assessment, development and implementation of regional capacity building plan for security management based on regional & national program Security Risk Assessments.
Engage with national offices and regional programme directors to raise the awareness of security management in alignment with World
Vision security policies and standards.
Identify, share / facilitate access to security tools, resources and materials as well as learning and support opportunities for national
offices. These may include facilitating, conducting training, engagement of trainers, establishing institutional links and identifying opportunities for staff exchange or mentoring.

KNOWLEDGE MANAGEMENT 5%
Lead the process of continuous learning on international best practice in security management and identify tools and processes that
can be implemented into World Vision operations in the region.
Encourage mutual learning on security management issues within the region and globally.
Facilitate formation and coordination of regional security forum/network that promotes the embedding of security management in
all layers of World Vision's programmes.
Facilitate the documentation of best practices and contribute to the community of practice and centre of excellence.

QUALITY ASSURANCE 5%
Review minimum-security standards in the region and promote alignment with World Vision's Core Security Requirements.
Support and advise national offices in observing the appropriate security standards in accordance with the country risk rating.
Support the Regional Leader in addressing ministry quality issues and needs related to security.
Audit each National Office annually to ensure the strategy remains appropriate, and that it is being implemented in a way that maximises the safety of staff and assets.

INTERNAL LIAISON AND COORDINATION 10%
Act as a strategic link for regional security connecting national offices, support offices and global centre.
Liaise with the World Vision security network on regional security issues and provide analysis on the potential impact on World Vision
operations.
Participate and actively contribute in the partnership forums, working groups and networks related to security management.
Work with other members of the regional functional groups so as to ensure that they are adequately aware of potential security issues.
Work closely with the Office of Corporate Security so as to promote mutual learning, support and accountability.

EXTERNAL RELATIONS 5%
Identify and develop strategic regional security networks to share information on security issues affecting humanitarian operations in
the regional area.
Liaise with external security networks (UN, INGO's, Embassies, etc) on global and regional operations.

GENERAL 5%
Provide other support to the RO and OCS as determined by line managers


KNOWLEDGE, SKILLS AND ABILITIES
REQUIRED:
Relevant degree; and/or relevant work experience in the professional security arena.
Sound knowledge of the security risk assessment process, security & contingency planning and crises management in the humanitarian
context.
Understanding of implementing Minimum Operating Security Standards (MOSS), or equivalent.
Excellent oral and written (English) communication skills.
Solid interpersonal, negotiating and networking skills.
Strong analytical (tactical & strategic), organizational and problem solving skills.
Ability to work under pressure.
Relevant work experience in the professional security arena (military/law enforcement/security).
At least 3 years experience in NGO or UN Security Management.
At least 5 years work experience with diverse team in non profit organizations.
Experience in liaising with all levels of Government, IO & NGO's.
Competent in the use of Microsoft Office computer programs including Word, Excel and PowerPoint
Must be willing and able to travel extensively in the region
Needs to work with other virtual teams of different time zones
May need to be based in or close to National Office context.

PREFERRED: Work experience in MEERO countries preferred.

To apply, go to: https://jobs.wvi.org/webjobs.nsf/WebPublished/35E0D83922CA6D51882577C7003BC3FA?OpenDocument

Was this job of interest to you? Receive 20-25 jobs & consultancies in your email each day via our 3 Months DevNetJobs Value Membership. For only USD 44 for 3 months. Click here to proceed