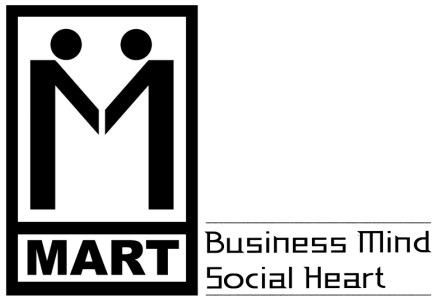 Cluster Level Managers (at the district level)
MART
Location: Odisha
Last Date: July 3, 2011

Openings in MART (for Odisha)
MART, a new generation organization with the core philosophy of Business Mind Social Heart, works with leading international agencies like World Bank, IFAD, UNDP, JICA, Path etc. and leading MNCs like GE, Intel, Honeywell, Tata and offers services that include consulting, research, strategic implementation and training. Please visit our site www.martrural.com to know more about MART.
MART is currently looking for professionals to work as Cluster Level Managers (at the district level) in Odisha
Desired profile of candidate:
Post Graduate, preferably MSW/MBA or equivalent academic qualification

Min 2-3 yrs experience of working in IGA promotion and livelihoods in NGOs or Government projects

Excellent communication skill and knowledge of Oriya
Overall responsibilities would be as follows:
Overall implementation of IGA activities in a unit (30 villages approx)

Execute/Facilitate capacity building, handholding at SHG level and cluster development, market linkages and convergence
Interested candidates are requested to email their latest profile to Ramesh Chandra Jena (ramesh@martrural.com) and Divya Kashyap (divya.kashyap@martrural.com) by July 3, 2011 along with a write up on why she/he believes that she/he is suitable for this responsibility. Salary will be commensurate with experience and qualifications.