Did you know?
The combined DevNetJobs Global Network reaches out to almost 0.5 million international development colleagues.

Over 11,500 international development recruiters post their jobs on DevNetJobs.org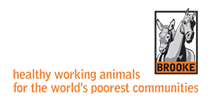 Short term Consultancy: Strategic Review– Brooke Programme in Egypt
The Brooke
Location: London / Egypt
Last Date: May 6, 2010


Short term Consultancy: Strategic Review– Brooke Programme in Egypt

We are looking to recruit a consultant(s)/agency to conduct a Strategic Review of our programme in Egypt. The duration of the assignment is 40-45 working days over a period of four (4) months starting 1st of June 2010.

The main task of the consultant(s)/agency are: a desk review of relevant documents, development of review methodology and tools to use in fieldwork based on set review themes and questions, fieldwork to consult and collect data from a range of stakeholders in selected operational regions, analysis and presentation of preliminary conclusions and preparation of the final report with recommendations. The review is intended to be participatory, drawing on the knowledge, skills, experience and expertise of Brooke Egypt staff.

Please visit www.thebrooke.org/jobs to download a copy of the Terms of Reference which state the full details and requirements of the role.

TO APPLY

Expressions of interest should be sent to Lisa van Dijk by email: lisa@thebrooke.org

Please include the following:

1. CVs of the Consultant(s) expected to undertake the work;
2. A list of related consultancies/ contracts carried out satisfactorily, supported by credentials, plus two referees from organisations for whom the consultant(s)/agency has carried out work very recently;
3. Confirmation of the capacity to deliver the completed work in the set timeframe;
4. A brief description of the suggested process and methodology for the review, based on the ToR (maximum 1 page);
5. A financial proposal stating the estimated numbers of days required for the review and fee proposed.

Closing Date: May 6th, 2010

Interviews to be held on: May 13th and 14th, 2010

The Brooke strives to promote equality of opportunity.

The Brooke is the UK's leading overseas working equine welfare charity, dedicated to improving the lives of horses, donkeys and mules working in some of the poorest communities in the world. One working horse or donkey can enable a poor owner and their family, on average six people or more, to survive – so we estimate our work also benefits over 4 million people.

Our goal is to increase the number of working animals we reach from 730,000 every year to helping 2 million suffering horses, donkeys and mules in the most need in the developing world.


Was this job of interest to you? Receive 20-25 jobs & consultancies each day via 3 Months DevNetJobs Value Membership. Only USD 44 for 3 months. Over 1380 positions filled in 2009. Click here to proceed