Did you know?
The combined DevNetJobs Global Network reaches out to over 0.6 million international development colleagues.

Over 12,800 international development recruiters post their jobs on DevNetJobs.org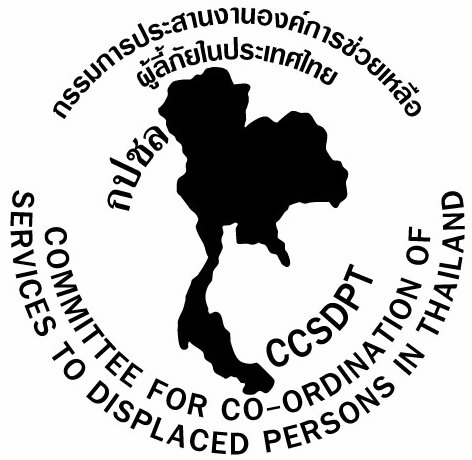 Executive Coordinator

Location: Bangkok, Thailand with visits to all sites along the Thailand-Burma border
Last Date: November 8, 2010

Executive Coordinator

CCSDPT – Committee for Coordination of Services to Displaced Persons of Thailand

CCSDPT Overview: The CCSDPT was formed in 1975 as a communication and coordinating network for NGOs that meet on a regular basis to exchange information and to discuss their work. The CCSDPT's work is Thailand is currently focused on programme coordination and delivery for displaced persons from Burma along the Thailand-Burma border.

The CCSDPT coordinates NGO efforts and assists them in representing their interests to the Royal Thai Government, International Organisations and Embassies. Meetings serve as a source of information on the current refugee situation as well as a coordinating point for refugee services and the exchange of technical viewpoints. A small office with a full-time Administration Officer assists the executive committee and elected officers to follow-up on issues raised by the membership and external stakeholders. The current membership is 18. The CCSDPT has seven sub-committees and/or working groups that address sectoral areas of NGO work under their mandate. These sub-committees and working groups meet to discuss common programming issues and promote standard/ quality programming.

Job Description: The CCSDPT is seeking an dynamic, enegenic and people-orientated individual who will be able to work across disparate constituents (refugees, NGO Directors, the U.N, and Donors) to bring to realization our common strategic vision of providing relevant humanitarian assistance and maintaining effective stakeholder cooperation. The Executive Coordinator will be responsible for ensuring that the coordination and management of the CCSDPT's network of meetings is coherent, information management flows are efficient and liaison among members is effective. The Executive Coordinator will play a key role in ensuring that assistance delivered by the CCSDPT members to Burmese refugees along the Thailand-Burma border is in accordance with the regulations set down by the Thai Ministry of Interior, coordinated, tracked and reported in a timely manner. To perform these duties the Executive Coordinator will keep informed of developments in the refugee situation, RTG policy, programmatic developments, donor concerns and the interests of the broader community including media, human rights organizations and academia.

Key responsibilities would be:

Information Management
 Produce monthly CCSDPT Bulletins that includes, for example, a population map, the NGO Strategic Framework Project Matrix, SC/WG and other Meeting Minutes and other news relevant to the general community
 Develop and maintain the CCSDPT web-site as an up-to-date repository of all CCSDPT related documents and news.

Meeting Management
 Overall assistance with agendas/ meeting minutes management for the CCSDPT, Directors, Executive Members Group and Sub-committees meetings. Working with relevant members, prepare inputs as required and provide logistical support for the meetings through the Secretariat team as relevant. Ensure there is an active link between all CCSDPT meeting agendas, by ensuring reporting 'up the line' to the Directors meeting and CCSDPT Meetings and guidance 'down the line' from the Directors to the Sub-Committees and Field level meetings. Minimize duplication by ensuring each meeting forum builds on another.
 Attend when possible, SC/WG meetings and chair cross-sectoral SC/WG meetings when appropriate.
 Prepare the agendas for the Bangkok CCSDPT Meeting in consultation with the EG, planning sectoral presentations in advance from the SC/WG and seeking agenda items from members and external stakeholders.
 Prepare minutes of the Executive Group and Directors Group meetings, summarizing key conclusions and action points.
 Provide the initial facilitation that leads to the formation of field level CCSDPT meetings appropriate for each field site including assisting in developing specialized agendas that meet the needs of the particular camp and/or province. Work with field level focal points of these meetings to ensure any pertinent issues arising are brought to the attention of the director group when necessary.
 Establish progress against the Strategic Framework as a critical link between the agendas of all bodies.

Liaison
 Act as a liaison between all CCSDPT members, sub-committees and working groups; ensure each SC/WG is operating with common TOR elements (such as attention to the Strategic Framework) and common agenda items (such as attention to universal issues as external relations with the Royal Thai Government) and to ensure each SC/WG is tracking progress made by members towards achieving the objectives of the Strategic Framework as per the operational matrices.
 Act as occasional facilitator for membership and network discussions as agreed with members
 Liaise actively with SC/WG chairs to facilitate cross links between SCs/WGs and to support the information and reporting flows between these groups and the Directors' Forum
 Ensure consistency across sectoral sub-committees and working-groups by promoting cross-sectoral planning, information sharing, supporting common standards and peer learning by facilitating bi-annual reviews with relevant member focal points.
 Act as the focal point to ensure the Strategic Framework for Durable Solutions is updated regularly, this includes the 1 year operational log-frames/matrices.

Programmes/Projects
• Provide oversight to ensure proper administrative, human and financial resources for the CCSDPT current programmes/projects - PSAE and HIS. Provide similar oversight for any other joint CCSDPT programmes/projects that may be developed.

Secretariat Management
• Manage and oversee a small office by supervising the CCSDPT Administration Officer in her/his duties to support Members in complying with RTG regulations including:

Core and Technical Competencies:
1. Graduate Degree in International Development or other Social Science disciplines
2. Between 7 and 10 years proven experience in the management of not-for-profit organisations and/or ad-hoc networks or consortiums of INGOs working in the humanitarian or development sectors.
3. Experience in or understanding of SPHERE and HAP Humanitarian Response Standards
4. Experience in development of organisational systems, policies and procedures
5. Experience in staff management and capacity-building
6. Report writing, research and analytical skills
7. Experience working in partnership with local, and international NGOs
8. Experience working with local community based agencies working in refugee and IDP zones including camp-based refugee management structures
9. Experience working with Boards of Directors of non-profits and/or ad-hoc networks
10. Fluency in English, Thai language skills an asset
11. IT Skills – Microsoft applications, including Excel, PP,…
12. Knowledge in data collection and knowledge management tools
13. Proposal writing and logframe skills
14. Leadership, negotiation and representation skills
15. Analytical & problem solving skills
16. Strong team building, coaching and mentorship skills
17. Commitment to and understanding of gender and diversity aspects within humanitarian and development programmes

Contract Conditions:
• Contract Duration: 2 Years ( renewable )
• Salary & Benefits: As per CCSDPT Policy
• Holidays: According to the working calendar in the country + annual leave.
• Work Station: Bangkok, Thailand with visits to all sites along the Thailand-Burma border. Approx. 30% of duties performed along the border at various field sites.

How to Apply:
Interested candidates can send their cover letter, CV and the names/contact of 3 references to hrd@tbbc.org.

Each application package should include:
• Cover letter with the applicant's current contact information
• CV (including detailed work experience, education/degree/training)
• References (minimum of three, with complete contact information)

Closing Date to Receive Applications: Monday, November 8th , 2010
Only shortlisted candidates will be contacted



Was this job of interest to you? Receive 20-25 jobs & consultancies in your email each day via our 3 Months DevNetJobs Value Membership. For only USD 44 for 3 months. Click here to proceed