Did you know?
The combined DevNetJobs Global Network reaches out to over 0.6 million international development colleagues.

Over 12,800 international development recruiters post their jobs on DevNetJobs.org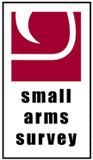 Senior Researcher / Researcher Director

Location: Geneva, Switzerland
Last Date: May 23, 2011


SMALL ARMS SURVEY
JOB DESCRIPTION: SENIOR RESEARCHER/RESEARCH DIRECTOR


The Small Arms Survey project is looking for a dedicated, skilled, experienced and highly motivated individual to join our Geneva-based team as a full-time Senior Researcher and/or Research Director. The successful candidate will oversee and undertake large-scale collaborative research projects (both desk and field-based) examining the causes and effects of armed violence and the dynamics of small arms proliferation, use and availability. S/he will:

• conceptualize, develop and manage research projects on a range of topics, in different settings, and with diverse partners;
• undertake original research and writing, as well as editing, for the Survey's publications;
• help shape the content and direction of the Survey's long-term research and information-gathering activities, including identifying strategic entry points and opportunities for the development of SAS research projects and outputs;
• represent the Survey at a high level in various forums; and
• provide mentoring, oversight and support to research staff, including project management and reporting;

Candidates must hold a doctoral degree with specialisation in development studies, comparative politics/international relations, criminology or sociology; possess expertise in qualitative and quantitative research methods; and be familiar with data, word processing and presentation programmes. Excellent spoken and written English is essential; working knowledge of other languages (French, Spanish) is desirable. International or field experience with conflict, crime prevention, violence reduction or development programming is desirable, as is knowledge of Latin America, Africa, or Central and Southeast Asia.

We offer competitive salary and benefits, based on skills and experience, a renewable contract (subject to approval of work permit), and assistance with relocation costs. The Small Arms Survey is an equal opportunity organization and encourages applications from women.

Start Date: to start as soon as possible

Please send an application letter detailing your relevant experience, curriculum vitae, sample of your writing (10 pages), and the names and contact details of three referees by 23 May to:
Carole Touraine, Administrative Director, Small Arms Survey
fax: +41 22 732 2738
email: application@smallarmssurvey.org

About the Small Arms Survey

The Small Arms Survey is an independent research project located at the Graduate Institute of International and Development Studies, Geneva, Switzerland. It is the principal international source of public information on all aspects of small arms, and a resource for governments, policy makers, researchers, and activists. The project has international staff with expertise in security studies, international public policy, law, development studies, conflict resolution, and sociology, and works with a worldwide network of researchers and partners.

Was this job of interest to you? Receive 20-25 jobs & consultancies in your email each day via our 3 Months DevNetJobs Value Membership. For only USD 44 for 3 months. Click here to proceed