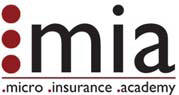 Insurance Education Specialist
Micro Insurance Academy (MIA)
Location: New Delhi
Last Date: December 18, 2010
Email: jobs@mia.org.in (Reference: DevNetJobsIndia.org)

Job Offer- Insurance Education Specialist

About us:

The Micro Insurance Academy (MIA) is a not-for-profit organization dedicated to providing technical assistance in microinsurance domain-knowledge to organizations that focus on low-income communities. With over 40 professionals including researchers, training specialists and development experts, the MIA is the largest microinsurance resource center globally.

In order to integrate microinsurance with existing financial and social protection frameworks, the MIA works with partners from civil society, academia, funding agencies e.g. bilateral and multilateral development agencies, the (re)insurance industry and national governments in several regions of the world.

We have developed a model that raises awareness among poor communities to their risks, and empowers them to manage financial risks through tailored insurance solutions that match people's needs and ability to pay. We do this through a process that the beneficiaries understand, trust and take responsibility for.

In a nutshell, our mission is "helping communities manage risks from the ground up". For more information, please visit our website:

http://www.microinsuranceacademy.org.

About the Job:

Insufficient and inadequate consumer education is one of the key reasons why the microinsurance market has experienced limited coverage and outreach to date. Due to narrow exposure with formal insurance, low-income communities are unsure of how insurance policies and procedures operate, or of the benefits that can be provided to them.

The goal of insurance education is therefore to create behavioral change amongst the target groups, developing a culture of risk management and financial planning.

MIA has conducted, together with others, a survey on insurance education practices among organizations active in the microinsurance space. The international survey has revealed several gaps in insurance education tools, and in response MIA has begun to develop a comprehensive and tailored insurance education product line. MIA was recently awarded "Education Service Provider of the Year 2010" by the Asia Insurance Industry for our work in this area.

We now aim to strengthen our product line, for which we seek an Insurance Education Specialist. This person will be responsible for developing new tools and approaches, customizing existing materials to fit localized contexts and training programs, and evaluating our current practices in insurance education. This task will involve prioritizing needs and developing action plans, and assisting with the expansion and enhancement of MIA's core insurance education curriculum. The educational content needs to be applicable for adult learners and transferable throughout the microinsurance industry.

The Insurance Education Specialist will work closely with MIA's Training team to incorporate quality tools into our insurance awareness campaigns and community orientations, as well as to evaluate the effectiveness of our insurance education tools and training programs. Further collaboration will also be required with the Fund Development team to scope for project funding and produce corresponding proposals for Indian and international donors.

Specific Responsibilities include:

•

Research and development of MIA's insurance education product line; coordination with in-house Graphics, Audio-Visual and Training teams to produce customized and effective educational materials

•

Integration of insurance education practices into MIA's business processes and training modules

•

Providing ongoing support to an international working-group of experts involved in insurance education

•

Donor scoping for funding opportunities relating to microinsurance initiatives with scope for an insurance education component

•

Project design and proposal writing for the aforementioned funding opportunities

•

Monitoring and evaluation of MIA's current insurance education approaches and materials

•

Contributing to reports and publications relevant to microinsurance education

•

Potential scope for insurance education consulting

•

Other related tasks as required from time to time by the supervisor

Desired Qualifications:

•

Advanced degree in Education, Pedagogics, International Development (with a focus on education or behavioural change), or similar degrees / equivalent experience

•

Working knowledge of microfinance and/or microinsurance

•

Understanding of donor priorities and experience writing proposals and developing logical framework analyses

•

Ability to draw information from multiple sources; synthesize and analyze findings

•

Expertise in adult education with an emphasis in the areas of curriculum development and implementation

•

Ability to lead the evaluation of programs / curricula and to develop a comprehensive assessment and set of recommendations

•

Very strong verbal and written communication skills in English

•

Excellent organizational and interpersonal skills

•

Ability to work independently and with a team

•

Proficient computer skills

•

Demonstrated professional with high ethical standards

•

Out-of-the-box thinker with a sense of humor

Closing Date: ASAP

Location: New Delhi

Remuneration:

The MIA offers a competitive salary and benefits package in the Indian market commensurate with experience and skills.

To Apply:

To apply, please follow these simple instructions:

1. Email CV and motivation cover letter to jobs@mia.org.in . No phone calls please.

2. The e-mail subject line should be "Insurance Education Specialist."

3. Please mention current and expected salary and earliest possible start date in your cover letter.

Micro Insurance Academy is an Equal Opportunity Employer.