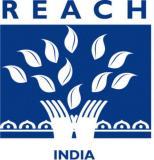 Social Franchise Proposals
Reach India
Location: Ranchi, Bhopal, Jabalpur & Imphal
Last Date: August 18, 2011
Email: scm@reach-india.net (Reference: DevNetJobsIndia.org)
Reach India, ( www.reach-india.net ) is a training & capacity building organization that strengthens the capacity of Self Help Promoting Institutions that form and serve Self Help Groups in rural regions. Reach India does this by identifying and disseminating proven self-help services and by training self-help promoting institutions, such as SHPI's and local NGOs to better serve these women with a broad range of high-quality products and services. Currently Reach India has currently a network of 13 social franchisee or service centers operating in 14 states of the country.
REQUIRED: Social Franchise
Reach India seeks proposals from individuals to run Reach social franchise at Ranchi, Bhopal, Jabalpur & Imphal .Reach India franchises will offer proven capacity building training, technical assistance and other products and services to Self Help Promoting Institutions(SHPI's). The candidate applying to become a Reach Social Franchise must have a University degree, an entrepreneurial spirit and prior training experience is desirable but not essential. They should be fluent in English and the local language. Preference will be given to individuals who have experience working with self-help groups and NGO's promoting SHG's. Women are especially encouraged to apply.
Investment required:
1. Possess a laptop / desktop computer with internet connectivity
2. Mobile phone connection
3. 500 square feet office space with toilet facility
4. Franchise Fee
Opportunity:
1. Own Reach Franchisee or Service center
2. Training of Trainers (ToT) along with Training Modules for organizing training for SHPI's
3. Reach India support in areas such as business development, promotion, training and ongoing technical assistance.
4. Regular monthly income from training and follow up support
Interested candidates are requested to send their latest CV with photograph and a one page note on why they are interested to become Reach Social Franchisee by email to scm@reach-india.net
Please mention the location (city and state) being applied for in the subject line of the email. Only short listed candidates will be contacted for further processes.