Did you know?
The combined DevNetJobs Global Network reaches out to over 0.6 million international development colleagues.

Over 12,800 international development recruiters post their jobs on DevNetJobs.org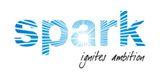 Programme Manager

Location: The Netherlands
Last Date: December 2, 2010

Vacancy: Programme Manager

SPARK develops higher education and entrepreneurship, so that young ambitious people are empowered to lead their post-conflict society into prosperity. SPARK is a dynamic and growing not-for-profit development organisation that helps young entrepreneurs to start or grow their business. Moreover, SPARK assists post-secondary education institutions to reform their curricula to better meet the needs of the labour market. Based in Amsterdam, SPARK has field offices in Belgrade, Jerusalem, Mitrovica, Monrovia and Pristina and supports Business Start-up Centres and universities in Bar, Bitola, Kragujevac, Pristina, Zenica, Skopje, Ramallah and Monrovia. SPARK has recently established a new international Business College in Kosovo and anticipates to start operations in Burundi, Colombia, Rwanda and Zimbabwe in the coming months.

The position is created within a new entrepreneurship development programme at SPARK. Through this programme, SPARK works on three objectives; 1) poverty reduction (job creation) through starting and growing Small and Medium Enterprises (SMEs), 2) partner capacity building to enhance local entrepreneurship development services, 3) reducing barriers to doing business. The activities are implemented by local partners and supported by SPARK. From January 2011 the manager will be engaged in SPARK's anticipated new entrepreneurship/SME development programme in locations such as Rwanda, Liberia, Burundi, Colombia, the Palestinian Territories and Zimbabwe. In these locations, the successful candidate develops internal organizational capacity of local partner organizations, as well as the services they provide to entrepreneurs. The Programme Manager is part of a larger team working closely together towards realisation activities and reports to the Board of Directors. He/she works from one of the (new) field locations.

Tasks and Responsibilities
• Training and Coaching of local partners in Project Cycle Management in the field of private sector development;
• Establishes, manages, monitors and evaluates partnerships with local partners;
• Helps partner to identify international experts and trainers and institutions that contribute to activities;
• Supervises other programme field staff in the field location where he/she is posted;
• Ensures project expenditure is within budget and coaches partner institution on budget control;
Requirements and skills
• Proven work experience with programme management (at least 3 years);
• Minimum 2-years experience coaching organisations in all aspects of project cycle management;
• Experience working in developing countries essential with experience in (post) conflict countries a distinct advantage;
• Experience working on private sector development projects or in the private sector a distinct advantage;
• Expertise in the field of monitoring and evaluation of programmes is an asset;
• Flexibility to travel and work across different countries;
• Good verbal and written language skills in English. Knowledge of French, Arabic or Spanish is an advantage;
• Good communication and social skills and ability to (net)work in multicultural settings;
• Good team worker while able to work independently;
• Proven programme development and acquisition track record a distinct advantage.

SPARK offers
• Contract for 40 hours a week, one year contract with possibility for extension;
• Remuneration depending on education and experience between 2800 and 3800 euro gross a month for a 40 hrs working week;
• International and challenging environment;
• Dynamic working experience;
• Training opportunities.

For more information, please visit the SPARK website: www.spark-online.org . If interested, please send your letter of motivation and your CV to vacancy@spark-online.org before December 2nd 2010. Reference: Vacancy Programme Manager .

Was this job of interest to you? Receive 20-25 jobs & consultancies in your email each day via our 3 Months DevNetJobs Value Membership. For only USD 44 for 3 months. Click here to proceed