Did you know?
The combined DevNetJobs Global Network reaches out to almost 0.5 million international development colleagues.

Over 11,500 international development recruiters post their jobs on DevNetJobs.org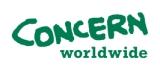 Emergency Programme Coordinator (Engineering)
Concern Worldwide
Location: Based in their own home and will work from their home between deployments
Last Date: July 23, 2010

Emergency Programme Coordinator (Engineering)

Concern Worldwide is an Irish-based non-governmental, international, humanitarian organisation dedicated to the reduction of suffering and working towards the ultimate elimination of extreme poverty in the world's poorest countries.

Job Title: Emergency Programme Coordinator (Engineering)
Reports to: Head of the Emergency Unit, Emergency Director or relevant Country Director when deployed to an emergency response

Liaising with: The Emergency Unit and the Overseas Directorate

Contract Details: Two year fixed term contract

Pay Band: Pay Band 5: €41,281 - €50,418

Job Background: The Emergency Response Team (ERT) was established in August 2006 to ensure that experienced staff were available to deploy to a new emergency at 24 hours' notice to rapidly identify and establish programme interventions – either directly or through partners.

The primary function of the ERT is to respond to emergencies and, as such, it is envisaged that they will spend up to eight months of the year in the field. Pre-existing workloads should not delay deployments in response to new emergencies.

In periods between emergency response deployments, ERT members may be asked to complete evaluations, contribute to training workshops, or give support to function-related work being undertaken within the organisation, including deployments to country programmes in which there is not a new emergency.

Team members will be based in their own home and will work from their home between deployments.

ERT members must be flexible, prepared to work in a wide
range of countries, and be able to adapt their skills to different operations including conducting assessments, setting up of projects, and training replacement staff.

Job Purpose:
To respond quickly and flexibly to new emergency situations and give broad support in the development of contextual analysis, programme design and funding applications.

Specifically in relation to engineering interventions, the postholder may be required to conduct assessments, establish and implement interventions to develop and maintain water provision, sanitation, waste disposal and infrastructure and construction projects in line with good practice, the Concern Country strategy (if in an existing country), Concern's policies and procedures and the global health framework.

To ensure the effective flow of information between the field and Dublin, and the efficient management of the preparation of project proposals and reports.


Main duties & Responsibilities:
• Participate in emergency assessments
• Assist in the development and delivery of emergency responses
• Assist in the development of donor proposals, budgets and reports – including the development of reporting schedules
• Represent Concern to donors as required and deal with their programming, proposal and report-related enquiries as needed
• Identify project staffing needs, contributing to the development of JDs, recruitment and induction as needed
• Manage programme teams as required
• Network with local Government authorities, NGOs and UN and represent Concern to them
• Ensure the regular flow of information within the country programme and that documentation relating to the response is accessible
• Assist in the preparation of situation reports, i.e. security, personnel, programme activities, etc.
• Conduct appropriate training of project management and staff (and partners if appropriate) in the preparation of proposals and reports as per Concern guidelines
• Promote an understanding of methodologies appropriate to programme/project practice in the field, with a view to increasing the management and analytic skills of individual programme/project staff (and partners if appropriate)
• Manage, develop and maintain all aspects of Field Office (including establishing Concern systems with support from systems and technical staff)
• Assist with the development and implementation of participatory monitoring and evaluating systems
• Assist in establishing Concern security guidelines and ensuring that they are adhered to for the programme area, report on all security matters to the Emergency Director and assist in the development of a country security management plan

Specifically in terms of the engineering function, the postholder may be required to:

• Assess water, sanitation and environmental health facilities needs
• Develop appropriate interventions based on assessment
• Co-ordinate all aspects of the engineering activities, including design, implementation, site design and supervision, maintenance and hygiene education
• Train and supervise engineering and hygiene education staff (and partner organisation if appropriate). This may also include the development and delivery of cross-organisational engineering workshops
• Identify and employ local contractors and ensure that tendering procedures, contracts, etc. are in line with Concern's established practice
• In conjunction with Logistics staff, advise on the procurement and distribution of engineering, hygiene and education materials and on site and stores management
• Manage project budget and expenditure, stock control, etc.
• Prepare technical project proposals, budgets and reports for submission to donors.
• Prepare monthly project and budgetary reports.
• Liaise with other sectors, such as health and logistics, on areas of mutual concern such as water supply for feeding centres, sanitation for transit camps, hygiene education, stock control systems, etc.
• Act as resource/support person on engineering/environmental health to all project areas.
• Network with potential donors and sources of best practice information.

Person specification:
(in bullet point format)
• At least four years' experience of working in emergencies, of which at least two should have been at management level
• Broad knowledge of programming from design to evaluation, and an appreciation of the different sectoral approaches
• Strong analytical skills and commitment to inter-agency co-ordination
• Practical experience of emergency water (drilling techniques for hand pump wells and water quality testing), sanitation, and hygiene education programmes
• Experience in environmental health needs assessment and related project development
• Understanding of the particular needs of women
• Ability to integrate and analyse information in a short period of time
• Proposal and report writing skills – narrative and budget
• Experience of working in insecure environments
• Familiarity with Sphere and Concern's Programme Participant Protection Policy

Desirable
• Ability to speak French
• Experience in emergency camp planning and management, emergency shelter construction and use of participatory approaches in project design and implementation
• Experience in conducting training sessions
• Knowledge of challenges of working with and through local partners in emergency situations

Special Skills:
• Flexibility and the ability to direct a multi-cultural team
• Commitment to working with a value-based organisation
• Diplomacy skills
• Good interpersonal and communication skills
• Good organisation, planning and management skills
• Ability to work under pressure


Key Terms and Conditions
• Members of the ERT will be employees of Concern Worldwide Dublin and contracts of employment will be fixed term contracts of two years duration
• Where members of the ERT are resident in countries where Concern worldwide is registered, tax will be deducted at source and a net salary paid to employees
• Where ERT members are resident in countries where Concern Worldwide is not registered, individual employees will be paid a gross salary by Concern and will be responsible for their personal taxation liabilities
• Where other national liabilities exist - e.g. social insurance - they will be deducted at source by Concern
• When deployed overseas, accommodation and food will be provided or, alternatively, employees will receive a monthly living allowance
• Team members will be based in their own home and will work from their home between deployments
• Members of the ERT will be entitled to three months annual leave
• All team members must be available to deploy overseas within 24 hours
• If working in an emergency field where there is an R+R policy in place, the ERT will avail of it
• All other terms and conditions will apply as per Dublin employees


To apply: All applications should be submitted through our website at www.concern.net/jobs by closing date 23rd July 2010.


Concern has a Staff Code of Conduct and a Programme Participant Protection Policy which have been developed to ensure the maximum protection of programme participants from exploitation and to clarify the responsibilities of Concern staff, consultants, visitors to the programme and partner organization, and the standards of behaviour expected of them. In this context staff have a responsibility to the organization to strive for, and maintain, the highest standards in the day-to-day conduct in their workplace in accordance with Concern's core values and mission. Any candidate offered a job with Concern Worldwide will be expected to sign the Programme Participant Protection Policy and the Concern Staff Code of Conduct as an appendix to their contract of employment. By signing the Programme Participant Protection Policy and the Concern Staff Code of Conduct candidates acknowledge that they have understood the contents of both the Concern Staff Code of Conduct and the Programme Participant Protection Policy and agree to conduct themselves in accordance with the provisions of these two documents.

Concern receives a substantial amount of funding from external donors each year. Increasingly donors are introducing requirements whereby future funding is conditional on Concern ensuring that the names of any new employee or volunteer do not appear on terrorism lists generated by the European Union (List of person, groups and entities to which Regulation (EC No. 2580/2001 applies), the US Government (Office of Foreign Assets Control list of specially designated Nationals and Blocked Persons) and the United Nations (Consolidated List).

Any offer of employment (either paid or voluntary) with Concern Worldwide will not be made pending a clearance check being conducted on the applicant. For additional information please consult our web site or contact the Human Resource Division in our Head Office.

Concern Worldwide is an equal opportunities employer and welcomes applications from all sections of the community.




Was this job of interest to you? Receive 20-25 jobs & consultancies each day via 3 Months DevNetJobs Value Membership. Only USD 44 for 3 months. Over 1380 positions filled in 2009. Click here to proceed