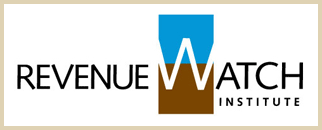 Capacity Building Program Officer - Media

Location: Accra, Ghana
Last Date: February 13, 2011

Position Available: Capacity Building Program Officer - Media
Revenue Watch Institute
Accra, Ghana
January 2011
About Revenue Watch Institute
The Revenue Watch Institute (RWI) is a non-profit policy institute and grant-making organization that promotes the transparent, accountable and effective management of oil, gas, and mineral resources for the public good. RWI provides expertise, capacity building and funding to help countries maximize the long-term economic benefit of their natural riches.
Oil, gas and mining resources have the potential to fuel the growth and development of resource rich countries. But, often this wealth may be captured by elites, may distort and damage the broader economy, may reduce governments' apparent need to respond to their citizens and may fuel conflict. Many developing countries lack the oversight mechanisms, both within government and civil society, to manage these challenges.
Revenue Watch is the only organization exclusively dedicated to helping oil, gas, and mineral-producing countries harness extractive revenues for development. We take a comprehensive approach to improving governance and development along the resource value chain—from the decision to extract, through the organization of production, revenue generation and management, to the expenditure processes in resource-rich countries. We believe that improved public oversight of these revenues, coupled with targeted assistance to governments on managing them, can help turn resource wealth from a hindrance into an asset.
Purpose and Context
The Capacity Building Program Officer for Media post will implement, monitor and promote our approaches to addressing the diverse and increasingly advanced needs of the media.
RWI believes that a vibrant, scrutinizing media is essential in giving public the information and voice it needs to demand the transparency and accountability necessary for good use of public resources and revenues, including those related to oil, gas and mining. RWI has undertaken some training and capacity building work with and for media actors, to improve the quantity and quality of reporting on extractive issues. But RWI now has a strong desire to develop more systematic, sustainable and impactful approaches and expand its coverage.
The Program Officer will focus on work to build the capacity of media as a key target group. At the end of 2009, RWI received funding to develop a significant new media capacity building program in Ghana and Uganda. The project is currently slated to run for 3 years, with the possibility of expanding in geographic scope in the following years. If the project is successful and further funding secured, there is the strong probability that the post will be extended and the remit expanded. The position will be based in Accra, Ghana, but will be managed from London.
Responsibilities
The Capacity Building Program Officer for Media will be responsible for the following:
Ensure good on-going communication and coordination with other agencies involved in capacity building of media (especially related to economic media and the extractives) – nationally, regionally and internationally.

Negotiate and manage all contracting and relationships with local partners and any others providing inputs to the program (including inputs from technical advisors within RWI).

With local partners, ensure the smooth design and implementation of the:
§ selection process to identify participants,
§ needs assessments and trainings,
§ mentoring program
§ financial support mechanisms
§ prizes for journalism
§ Ensure an effective monitoring and evaluation approach is designed and implemented, including tracking and analysis of media coverage.
§ Ensure project learning and impact is effectively documented and communicated to key audiences, using traditional and new media and tools.
§ Maintain close and constructive relationships with editors, owners, leading journalists etc to ensure the smooth running of the program.
§ Ensure effective financial management of the project and reporting to donors.
§ Build contacts and lever the project to develop and sustain the RWI media programme in Africa and other regions.
§ Represent RWI externally at meetings, conferences, with donors etc.
§ Implement media related work as required by RWI's capacity building portfolio, in agreement with the Director of Training and Capacity Building.
§ Undertake other tasks as required by management.
Qualifications
Requirements
At least 3-5 years experience running and managing capacity building projects in an international development and advocacy environment – including recruitment and management of staff, relationship management and capacity building of local partners, monitoring and evaluation, financial management.

Demonstrable understanding of the media in Africa – key players, constraints, opportunities – and how it can be strengthened.

Personal commitment to improving the use of, and accountability for, public resources.

Skills in effective documentation and communication of project progress and learning.

Ability to combine attention to detail whilst driving towards the overall goals of a program

Ability to manage several simultaneous projects in a fast-paced environment.

Ability to work in a self-motivated manner, with management support from a distance.

Collegiate working style with superior interpersonal, writing, and organizational skills.

Ability to use all key Microsoft office software.

Willingness to travel – at least1 week per month.

Ability to be based in Accra for the duration of the project.
Strongly preferred
§ Experience in media capacity-building and network building in low income countries, especially in Ghana and Uganda.
§ Post-graduate degree in a relevant field (media, political science, economics, international affairs).
§ Experience in adult learning and teaching/teacher training.
§ Experience in civil society capacity-building and network building in low income countries.
§ Fluency in at least one additional language to English, especially French.
Location: The candidate will be based in Accra, Ghana, where RWI's Africa regional office is located.
Duration: Initially until the end of the first project, slated for completion by October 2012.
Start Date: March - April 2011
Compensation: Commensurate with experience. Benefits include medical, dental, work travel insurance, life and disability insurance, private pension scheme, 20 annual leave days plus all public holidays.
To Apply: Please email resume, cover letter, references and salary requirements before February 13, 2011, to: hdempsey@revenuewatch.org.
Include job code in subject line: PC/MEDIA/RWI
Once we have had an opportunity to consider all resumes received by February 13, 2011, we will only contact those applicants whose background and prior experience appear to be most suited to this particular position.
No phone calls, please. The Revenue Watch Institute is an Equal Opportunity Employer.


Was this job of interest to you? Receive 20-25 jobs & consultancies in your email each day via our 3 Months DevNetJobs Value Membership. For only USD 44 for 3 months. Click here to proceed