Did you know?
The combined DevNetJobs Global Network reaches out to over 0.6 million international development colleagues.

Over 12,800 international development recruiters post their jobs on DevNetJobs.org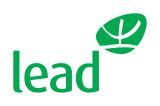 Fellowship Programme Director

Location: Africa, precise location flexible
Last Date: February 14, 2011

LEAD Africa Fellowship Programme Director

LEAD Africa is part of the global LEAD network ( www.lead.org ) and is the pan-African platform for the three regional LEAD Member Programmes in Africa. Its mission is to promote leadership and change for sustainable development through a leadership development programme, building a multi-sectoral network of leaders committed to sustainable development across Africa, and through practical projects. The main LEAD Africa activity is the LEAD Africa Fellowship Programme (LAFP). The LAFP aims to be the premier leadership development programme in Africa.

LAFP is a leadership and sustainable development training programme currently being delivered in Senegal, Nigeria and Malawi in partnership with LEAD International (LI) and the Shell Foundation (SF). The programme aims to expand rapidly over the next 5 years, so that by 2014 the LAFP is training over 500 mid-career leaders each year from different sectors, cultures and countries across the continent in both leadership skills and sustainable development. These leaders will then become part of a pan-African network that will continue to work together for a prosperous, socially equitable and environmentally sustainable African future.

LEAD Africa is now seeking a Programme Director to head up the LAFP and provide a central point of accountability to LI and SF on programme delivery. Reporting to the Chief Executive of LEAD International, this position will manage a full-time staff of two and is responsible for ensuring the LAFP is delivered to a consistently high standard, meeting agreed Key Performance Indicators in terms of participant satisfaction, programme evaluation and cost efficiency. The ideal candidate will have previous experience in a senior management role within a regional or international organisation with a matrix structure; commercial, budgeting and financial planning experience; experience of working with diverse groups and networks and in a multi-cultural environment; knowledge of leadership and sustainability issues in an African context and experience of fundraising and donor management.

The position will be based on the continent of Africa, precise location flexible. An attractive package commensurate with previous experience is offered.

A full job description is available for download at www.lead.org/page/169

To apply please send a letter of application stating the skills and approach that you would bring to this position with your CV/resume to recruitment@lead.org

Closing Date: 9am, Monday 14th February 2011.




Was this job of interest to you? Receive 20-25 jobs & consultancies in your email each day via our 3 Months DevNetJobs Value Membership. For only USD 44 for 3 months. Click here to proceed