Did you know?
The combined DevNetJobs Global Network reaches out to over 0.6 million international development colleagues.

Over 16,000 international development recruiters post their jobs on DevNetJobs.org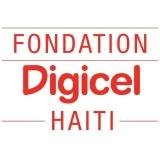 Head of Projects

Location: Port au Prince
Last Date: September 9. 2011
Email: eheadon@digicelgroup.com (Reference: DevNetJobs.org)
The Digicel Foundation was established in 2007, and is the largest corporate foundation in Haiti. Its main funding derives from the country's largest cellphone operator, Digicel. The Foundation focuses on education, it has constructed almost 70 schools to date and is about to embark on a programme to build a further 80 in the next 24 months. It also has a number of important partnerships, an active grant-making function and makes applications for funding.

The Foundation is seeking a Head of Projects to assist in the management and development of its work. Currently, the team of seven includes construction specialists and we are seeking to recruit an energetic professional to support the Chief Executive in managing beneficiary and donor relationships.

Education & Experience:
• University degree with a high grade average – discipline not critical
• Must have fluent English and French, written and oral
• 4-8 years' work experience
• Must have private sector work experience
• Ideally work experience outside of Haiti

Responsibilities:
• Support the Chief Executive in managing the Foundation's programme, delivering exceptional results on time and on budget
• Take personal responsibility for the delivery of projects such as school construction
• Review grant applications and monitor beneficiary performance
• Prepare high quality reports and applications for funding
• Ability to promote the Foundation's programme in meetings and partnerships with other organizations

Skills
• Proven ability to take responsibility for a project with minimal supervision
• Proven ability to research, write reports, applications for grant funding
• Good interpersonal skills / communicator – good presentation
• Comfortable with budgets and numbers
• Computer literate

Personal Characteristics
• Connection and commitment to the Foundation's ethos
• Highly results-driven
• Enthusiasm, drive and energy
• Multi-tasker
• Someone who takes an exceptional level of pride in their work
• Potential to accept increasing levels of management responsibility
• Ability to thrive under pressure

This role will require work outside of normal working hours, and spending time in the provinces and rural areas of Haiti.


Was this job of interest to you? Receive 20-25 jobs & consultancies via email each day. Subscribe to 3 Months DevNetJobs Value Membership. For only USD 44 for 3 months. Click here to proceed