Did you know?
The combined DevNetJobs Global Network reaches out to over 0.6 million international development colleagues.

Over 12,800 international development recruiters post their jobs on DevNetJobs.org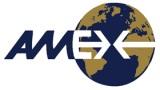 4 Local Consultants

Location: Kosovo and Tanzania
Last Date: November 22, 2010

Short-Term Kosovo and Tanzania Projects

AMEX International, Inc., a Washington, DC-based international development consulting firm, holds a major contract with the U.S. Agency for International Development (USAID) to perform a variety of evaluation projects worldwide. AMEX is now undertaking short-term evaluations of recent USAID Projects in Kosovo and Tanzania. A core evaluation team of U.S. consultants is preparing the basic evaluation documents, questionnaires, procedures, and lists of interviewees for this evaluation and two team members will travel to each country to conduct in-person interviews with stakeholders (relevant persons and organizations) in these projects.

AMEX is seeking two local consultants in Kosovo and another two local consultants in Tanzania for short-term assignments starting November 23 to assist the core evaluation team. The local consultants will assist in data gathering and setting up meetings. Prior to the team's arrival in each country, the chosen country consultants will be given the background information they need to share the performance of the following tasks: compile country statistics (government data); develop interview schedule (help identify key informants and schedule interviews); book interviews with host country government officials; arrange interviews with other stakeholders (i.e., small and large businesses, producers, retailers, exporters, and trade associations, NGOs, business process consultants); and help plan focus group meetings (i.e., business associations and NGOs).

Requirements of candidates include: College or university degree; fluency in English; 5 years of relevant experience; availability to work on the project for 10 days between November 23 and December 7, 2010.

Applicants are requested to email 1) your most current and complete resume, being sure that it also contains full contact information for you- email, phone, address, and (if available) Skype; 2) a completed USAID 1420 form; 3) a cover email or attached letter that summarizes your suitability for the position and that indicates the amount of time that you are available to work on this project between November 23 and December 7, 2010; and 4) contact information for 2-3 business references (these can be the same as, or different from, the references given on your 1420 form). The USAID 1420 form provides information that AMEX and USAID need on your salary history (in terms of U.S. dollars), job history, business references, and language skills.
The form can be downloaded from the job openings section of the Recruitment page of the AMEX website: www.amexdc.com . Applications are needed immediately! Email your applications and other materials to: resumes@amexdc.com , using either Kosovo or Tanzania in the subject line of your email (depending on your country of residence), in order that your application is promptly routed to the correct department.



Was this job of interest to you? Receive 20-25 jobs & consultancies in your email each day via our 3 Months DevNetJobs Value Membership. For only USD 44 for 3 months. Click here to proceed