Did you know?
The combined DevNetJobs Global Network reaches out to over 0.6 million international development colleagues.

Over 12,800 international development recruiters post their jobs on DevNetJobs.org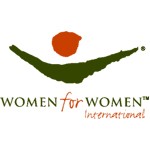 Grants Coordinator

Location: Washington, DC
Last Date: April 17, 2011

Women for Women International

Title: Grants Coordinator
Department: Institutional Advancement
Status: Full-time
Location: Headquarters, Washington, DC
Reports to: Manager of Grants

Grants Coordinator

PURPOSE
The Grants Coordinator will work closely with the Grants Officer to accomplish various grant management activities. The Grants Coordinator will be responsible for the following: managing the organization's grants reporting calendar and kick off meetings; assisting with proposal and report writing and editing; researching and vetting funding opportunities; and other grant-related administrative and reporting tasks.

DUTIES AND RESPONSIBILITIES
Grant Reporting and Management
1. Maintain grant files and record systems
2. Collect and file electronic sign-offs for proposals, budgets, and reports
3. Schedule cross-departmental kick-off meetings with headquarters and field staff
4. Compile grants summary packets
5. Update and maintain the grants reporting calendar
6. Coordinate the grants round-up process

Proposal/Grant Research, Writing and Administration
1. Conduct research to help identify and vet institutional funding opportunities
2. Assist with proposal and report writing, editing, and proofreading – including coordinating and collecting materials for grant reports
3. Assist Institutional Advancement staff with trainings on grant management process
4. Other administrative and reporting tasks related to grant management as needed.

Communication & Teamwork
1. Communications with Grants Officer
2. Communications with internal departments
3. Communications with colleagues

Professionalism
1. Accepts constructive feedback
2. Positive attitude
3. Judgment
4. Work ethic
5. Initiative/Proactive problem solving
6. Commitment and respect for Women for Women International's mission and values
7. Discretion with sensitive materials

SKILLS AND QUALIFICATIONS
• BA degree in English, international development or related field, and three years of relevant work experience in a nonprofit
• At least one year of experience with foundation proposal and report writing; familiarity with US government, bilateral and multilateral grants a plus
• Interest and desire to work on institutional fundraising
• Proven organizational skills with strong attention to detail
• Strong research, writing and editing skills
• Ability to analyze data/info and think critically
• Self starter who can work both independently and coordinate with a team
• Ability to balance multiple tasks, work in a fast-paced environment and meet deadlines
• Proficient in Microsoft Office programs, especially Word and Excel, and experience using a database
• A commitment to Women for Women International's mission and vision

TO APPLY:
We encourage all interested applicants to submit the following application materials: up-to-date resume, cover letter, and 2-3 page writing sample through WfWI's Career Portal and our online application system @ https://womenforwomenintlcareers.silkroad.com under the Current Opportunities tab. Please note that applicants who make it to the interview round will be expected to take a writing test.

We do not accept resume/applications sent to our human resources email box.

Only short listed applicants will be invited to interview. No telephone inquiries please

Interviews will be scheduled on a rolling basis. The position will remain open until filled. Applicants will be contacted directly to schedule an interview. Applicants who make it to the interview portion of recruitment will be expected to take a writing test.

Please respect our "no phone calls" policy.

Non-US citizens applying for regular positions based in the U.S. must possess work authorization which does not require sponsorship by the employer for a visa.

Women for Women International provides equal opportunity and fair and equitable treatment in employment to all people without regard to race, color religion, sex, national origin, age, disability, political affiliation, marital status, or sexual orientation.




Was this job of interest to you? Receive 20-25 jobs & consultancies in your email each day via our 3 Months DevNetJobs Value Membership. For only USD 44 for 3 months. Click here to proceed