Did you know?
The combined DevNetJobs Global Network reaches out to over 0.6 million international development colleagues.

Over 12,800 international development recruiters post their jobs on DevNetJobs.org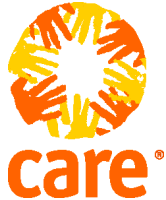 Governance and Civil Society Strengthening Advisor

Location: Kampala, Uganda
Last Date: April 6, 2011

Governance and Civil Society Strengthening Advisor with CARE in Uganda

CARE Danmark is seeking a technical advisor to provide strategic leadership to REPA and support the REPA programme team. The starting date is September 1st, 2011.

CARE is implementing the Rights, Equity and Protected Areas (REPA) programme in Uganda together with several Ugandan civil society organisations. The programme seeks to strengthen rural communities' livelihoods through field innovations promoting income, equitable and sustainable management of natural resources as well as the strengthening of communities' rights and good governance in relation to natural resources at multiple levels. The programme is funded by CARE Danmark, DANIDA, individual and corporate members of CARE Danmark and private funds.

Responsibilities and tasks
• In alignment with CARE Uganda's strategic plan, lead REPA programme development within the changing aid architecture and in line with DANIDA civil society strategy, including identifying new opportunities for collaboration with public and private development partners and developing new programme initiatives
• In alignment with CARE Uganda's strategic plan, lead the development and implementation of core strategic processes in REPA including those related to gender, civil society strengthening, partnerships and organisational development with the view of strengthening the impact, sustainability and rights based approach of the programme and CARE Uganda programme impact as a whole
• Provide country office leadership on governance and civil society strengthening and work with other technical advisors to further strengthen programme quality and impact
• In coordination with CARE Uganda's Director of M&E, ensure the development and implementation of an operational M&E system and processes for REPA and its partners that documents results, facilitates learning and enables evidence based advocacy on key policy issues as identified by the programme
• Provide support to the REPA programme manager in planning reviews and evaluations and in supporting timely and quality documentation and reporting of achievements to the stakeholders of the programme
• Liaise with relevant development partners and represent CARE at appropriate fora related to governance, and in particular natural resource governance, at national, regional and international levels

Profile
• At least 5 years of experience from working in the following thematic areas: governance, civil society strengthening, RBA, preferably in the field of natural resources and from NGO work in Africa
• Experience with leading strategic processes and training a variety of stakeholders
• Strong analytical and conceptual skills and a proven track record of proposal development
• Experiences in development of M&E system and processes, preferably at programme level and ability to build capacity of staff and partners in M&E
• Excellent communication skills, both oral and written, including a good track record of report-writing
• Experience of supporting a multi-sectoral team and an appreciation of a consultative, team approach to decision making

We offer
An attractive position in Kampala with approx. 25 % travel. The initial contract period is two years, extension of contract upon negotiation.

How to apply
For questions regarding the position, please contact Nanna Bang nbang@care.dk . Please apply on-line at CARE Danmark's website http://www.care.dk/english/jobs and use the "Apply online" button in the ad to enter the application form. CARE values and promotes diversity at the workplace and encourages especially women to apply.

Deadline for application including CV is April 6th, 2011. Interviews will be held May 9 – 13th in Copenhagen.

Was this job of interest to you? Receive 20-25 jobs & consultancies in your email each day via our 3 Months DevNetJobs Value Membership. For only USD 44 for 3 months. Click here to proceed