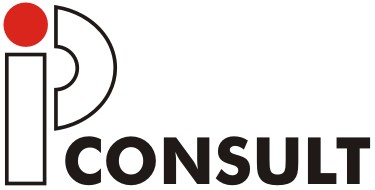 Team Leader for Sustainable Consumption and Production Project (Indonesia)

Location: Indonesia
Last Date: July 16, 2011
Email: info@ip-consult.de (Reference: DevNetJobs.org)
Team Leader for Sustainable Consumption and Production Project (Indonesia)
Job Type Full- and Part-Time
Job Status Sourcing
Location Indonesia
Duration 2012 - 2015
Job Description
We are looking for a team leader (full-term position, 36 person-months) for a tendered project in Asia focusing on sustainable consumption and production (SCP) policies.
The overall project objective is to strengthen the development and implementation of national SCP policies in Indonesia and to enhance the promotion of an integrated and coordinated approach towards SCP:
- strengthening coordinated nation-wide SCP implementation and facilitating the development of a national action plan on SCP;
- implementing SP policies effectively in selected sectors; and
- identifying and evaluating options of financial mechanisms to promote SCP.
Qualifications:
- Masters degree (or equivalent) in environmental/natural resources management, environmental economics, business management or any other relevant disciplines;

- Minimum 10 years of professional experience in environmental issues, in particular SCP, environmental management and economics;

- At least 5 years professional experience in the field of SCP in Asia, preferably in Indonesia and as team leader of international cooperation projects;

- Experience with EU projects, preferably as team leader as well as strong communication, networking, organizational and report writing skills will be an advantage.

- Experience in institution and capacity building for the environmental management sector, in particular with regard to policies and SCP;

- Explicit knowledge and understanding of related SCP concepts and tools (and their practical application in SMEs);

- Experience in government consultation and multi-stakeholder dialogue as well as practical working and coordinating experience with governmental agencies in Southeast Asia will be an advantage.
IP-services for qualified personnel:
We are an independent consulting firm, active on an international basis and known for our successful interdisciplinary teamwork. We offer an attractive services package including an adequate EUR-salary. You will be professionally and individually supported by our competent staff of our headquarters in Stuttgart, Germany throughout the project life. In addition, we have a high degree of success in acquiring follow-up assignments for our long-term staff.
Email Resume To info@ip-consult.de
Contact Info Ms Kathrin Zimmermann
Contact Phone: +49 711 8969050
Contact Email: info@ip-consult.de



Was this job of interest to you? Receive 20-25 jobs & consultancies in your email each day via our 3 Months DevNetJobs Value Membership. For only USD 44 for 3 months. Click here to proceed