Did you know?
The combined DevNetJobs Global Network reaches out to over 0.6 million international development colleagues.

Over 12,800 international development recruiters post their jobs on DevNetJobs.org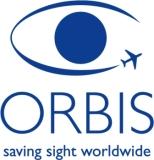 Associate Director of FEH Program & Administration

Location: New York
Last Date: March 15, 2011

ORBIS International is a nonprofit organization dedicated to saving sight worldwide. We provide the tools, training and technology necessary for local partners to assess their needs and develop workable and lasting solutions to the tragedy of unnecessary blindness.

At this time ORBIS is looking for an Associate Director of FEH Program & Administration to join the ORBIS Flying Eye Hospital team. The successful candidate will be based at the ORBIS headquarters in New York and will be responsible for overseeing overall programmatic, finance and administration of the Flying Eye Hospital. She/he will work closely with key FEH staff on design and management of the FEH strategic plan, partnership cultivation and relations, and oversight of the annual FEH program portfolio. She/he will also monitor the FEH program budget, cash flow, procurement and logistic needs and ensure that the FEH team receives the necessary administrative and logistical support from the FEH Coordinator in New York. Additionally she/he will provide leadership to the FEH team and guidance to senior management when the FEH Medical Director is unavailable. International travel in this position will take up approximately 20 to 30% of the time.

The Associate Director of FEH Program & Administration reports to the FEH Medical Director, supervises the FEH Finance & Administration Manager, the Logistics Officer, and the Program Manager and provides oversight to the FEH Coordinator on day-to-day practical and administrative matters. She/he works closely with ORBIS colleagues at the headquarters office and in the Regional Offices and liaises with representatives of ORBIS partners, foreign government offices, donors, and other healthcare agencies.


Preferred candidates have Masters Degree in international development, public health, international education or related field; Minimum 7 years experience in design and management of development programs, including monitoring & evaluation experience; Solid experience in financial management and oversight of large program budgets; Demonstrated people and team management experience; Previous experience in development of training programs is preferred (including developing training modules, coursework, tools, etc.); Familiarity with logistics and procurement is desirable; Previous experience in eye care sector is helpful.

The successful candidate will be:
• An excellent communicator with oral and written fluency in English. Working knowledge of a second language is a plus (especially French, Spanish, Arabic or Mandarin).
• A strong writer and editor with the ability to produce high quality reports for internal and external public alike.
• A skillful diplomat, able to liaise and negotiate effectively with colleagues and partners from various cultural and professional backgrounds;
• A solid organizer, capable of efficiently managing multiple detail-oriented projects across different time zones and marshal appropriate resources to bring projects to successful completion;
• An excellent manager and mentor, able to recruit, lead, and marshal the talents of a competent and creative multi-national staff;
• Flexible, pro-active, and open-minded with the ability to work productively in a team and independently, roll up her/his sleeves, and problem solve creatively.
• Tolerant to stress and able to function effectively in a demanding, fast-paced, and constantly changing work environment.

To learn more about ORBIS and this employment opportunity, please visit our website: www.orbis.org. To apply, please send your cover letter and resume to HR@orbis.org .




Was this job of interest to you? Receive 20-25 jobs & consultancies in your email each day via our 3 Months DevNetJobs Value Membership. For only USD 44 for 3 months. Click here to proceed