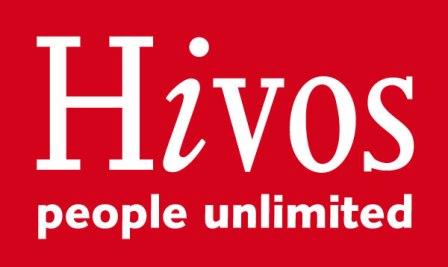 Junior Programme Officers (2)
Hivos
Location: Bangalore
Last Date: February 20, 2011

Hivos is seeking
Junior Programme Officers

Hivos is a non-governmental organisation, rooted in the Netherlands and guided by humanist values. Hivos aims to contribute to a free, fair and sustainable world where citizens, women and men, have equal access to resources, opportunities and markets and can participate actively and equally in decision making processes that determine their lives, their society and their future. Hivos' basic commitment is to poor and marginalised people - and their organisations - in countries of the global South. A sustainable improvement of their situation is the ultimate benchmark for the work and efforts of Hivos. The empowerment of women in order to achieve gender equality is a primary directive in Hivos' policy. To that end Hivos offers financial and political support for civil organizations and initiatives that share Hivos' goals. In addition to funding, Hivos is networking, lobbying and sharing knowledge in the national and international arena as well as in The Netherlands.

Hivos' India Regional Office, based in Bangalore, is seeking two Junior Programme Officers. The Junior Programme Officer works under the guidance of Programme Officers. The Junior Programme Officer (jPO) will be appointed for a maximum period of two years. The position is meant to give young professionals who have graduated and have two or three years of work experience the opportunity to gain professional experience.
One jPO is sought for Hivos' programme on Rights and Citizenship and the other for the programme on Green Entrepreneurship.

• Rights and Citizenship (RC): This programme supports citizens and their representative organizations in creating a society in which they can participate freely and fully regardless of gender, caste, ethnicity, sexual orientation or religious beliefs. This programme is closely linked with Hivos' programme on Expression and Engagement and the jPO's work may extend to include that programme as well.

• Green Entrepreneurship (GE): This programme focuses on enhancing the ability of enterprising women and men in rural areas to participate in economic activities that are socially and ecologically sustainable as well as economically viable.
Main Responsibilities

1. Assist the Programme Officers (PO) in developing and managing their portfolios, and in mobilizing financial resources.
2. Assist the Director and Deputy Director of the Regional Office (RO) in strategic planning and reviews.

Specific Tasks

a) Project Management and Administration
i. Support POs in programme management.
ii. Assume end-line responsibility for managing a small partner portfolio.
iii. Assume end-line responsibility for administration of joint funds.
iv. Assist POs in organizing evaluations, consultancies, and meetings
v. Support POs in preparing concept notes, applications and proposals for fundraising
vi. Support PO in preparing reports to Hivos' donors
vii. Conduct data analysis and desk research on sector development and funding opportunities

b) Personal development
i. Participate in limited duty trips within India to the extent deemed relevant by RO management
ii. Opportunity to attend relevant workshops, seminars and trainings in India

Qualifications

Hivos is looking for a young person (m/f), with excellent analytical abilities and preferably with relevant work experience. Desirable work experience: jPO/RC - work relating to gender, caste, sexuality, governance and citizenship. jPO/GE – work relating to sustainable agricultural production, agri value chains, micro finance, enterprise development, renewable energy. Age: 28 or below.
We are especially interested in candidates who have completed post-graduation in a relevant field such as rural management, sociology, social work, women's studies, economics, development studies, journalism or business administration. Candidates should be well organized, diligent, hard working and have excellent team player skills. They should show initiative, be motivated, have the ability to work under high pressure to meet deadlines, and be able to work independently on the basis of broad instructions. Applicants should be fully computer literate in MSOffice and have affinity with financial reporting. Excellent writing skills in English are a prerequisite.
A competency test will be part of the selection procedure. Candidates are expected to have affinity to Hivos' core values and to development concerns. The function is Bangalore-based, but may include limited travel within India. The contract will be for a period of one year and can be extended for another year if performance is satisfactory. The first year includes a three-month probation period.

Women are encouraged to apply.

Deadline for applications: 20 February 2011

To send a well-motivated application letter stating why you would be suited for the position, along with the names of three referees and your updated CV, write to: hrd.hivos.jpo@gmail.com . Please indicate clearly in your letter which position you are applying for – jPO / Green Entrepreneurship or jPO – Rights and Citizenship. Your application letter and CV should be tailored to the position that you are applying for and should clearly present your qualifications, competencies and experiences that you think qualify you for the position. All applications received will be acknowledged.

Further information on Hivos: www.hivos.nl/english