Jobseeker? Post your resume
Jobseeker? Subscribe to international development jobs (Value Membership Service)
Recruiter? Post your jobs via our online form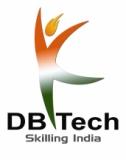 State Welfare Officer (Female)
Don Bosco Tech
Location: Cochin (Alwaye) - Kerala
Last Date: February 28, 2011
Email: meena@dbtech.in (Reference: DevNetJobsIndia.org)

Organization Profile:
DB Tech is a network of 125 Don Bosco skill training centres spread across 25 states in the country making it the largest NGO engaged in livelihood training in India. DB Tech attempts to bridge this widening divide between those who have access to opportunities and those who are increasingly being marginalized from the 'new economy' jobs. Don Bosco, for expanding its skill development profile therefore approached Kitex Garments Limited. The Company engaged in Manufacturing and exporting of readymade garments and to provide training (theoretical and practical) to the youths identified and deputed for training in apparel industry related trades at the Kitex facilities in Kerala.

Job Description
To act as a bridge in between the management and employees.
They should be able to convey the messages of management to employees and the need of employees to management.
To undertake administrative works.
Female candidates preferred only from Jharkhand, Orissa, Chattisgarh and Madhya Pradesh.

Qualification
MSW with 1- 2 years experience in community development / welfare activities.
Be able to report and document project progress as per the needs of the organisation.
Job Requirement
Willingness to travel extensively,
Strong interpersonal skills,
Team player,
Ability to manage team of trainers.

Salary
Up to 1.50 Lac plus food, accommodation, medical benefits, PF and other allowances.


Looking for International Development Jobs (rather than Indian jobs)? Receive 20-25 jobs & consultancies each day via 3 Months DevNetJobs Value Membership. Only USD 44 for 3 months. Click here to proceed