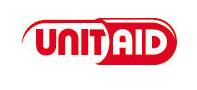 Finance Officer (P-4)

Location: Geneva, Switzerland
Last Date: November 9, 2010

The mission of WHO is the attainment by all peoples of the highest possible level of health.

Vacancy Notice No: UNITAID/10/FT491
Title: Finance Officer
Grade: P4
Contract type: Fixed-term appointment
Duration of contract: 2 years
Date: 12 October 2010
Application Deadline: 9 November 2010
Duty Station: Geneva Switzerland

Organization unit: UT UNITAID (UT)

OBJECTIVES OF THE PROGRAMME :
UNITAID's mission is to contribute to the scale-up of access to treatment for HIV/AIDs, malaria and tuberculosis for people in developing countries by leveraging price reductions for quality drugs and diagnostics and accelerating the pace at which they are made available.

Description of duties:
The main purpose of this position is to provide professional financial advice and guidance on financial, budgetary and audit aspects of projects managed by UNITAID and its implementing partners.

In addition, this position oversees the Treasury operations and the financial accounting and reporting functions of UNITAID. It is responsible for the coordination of internal and external audits
Act as back-up for Director (FA) in his/her absence.

Summary of assigned duties:
Under the direct supervision of Director (FA) the role of the Finance Officer includes:
- To provide advice and guidance to portfolio managers/technical officers on budgetary, financial and audit matters for UNITAID projects throughout their life cycle including support to planning, budgeting, agreements and contracts, reports, disbursements, audits, etc.
- To provide advice and guidance to portfolio managers/ technical officers on financial, governance and internal control matters related to partner organizations, including initial assessment and continuous monitoring
- Oversee Treasury function, including Treasury services managed by WHO on behalf of UNITAID
- Responsible for ensuring that UNITAID transactions are recorded in an accurate and timely manner, ensuring compliance with WHO accounting policies and any other applicable standards and proactively monitor and follow up on receivables and payables.
- Organize and coordinate the preparation of statutory financial statements, ensuring compliance with WHO accounting policies and any other applicable standards.
- Organize and coordinate the external and internal Audits of UNITAID and monitor the implementation of any recommendations.
- Oversee management of financial records (both digital and paper).
- Prepare or coordinate the preparation of any other report required by the position (e.g. reporting to the Board or external stakeholders).
- Identify areas for improvement in the relevant policy framework and systems, recommend changes and help implement the agreed recommendations.
- Supervise, coach and guide the Finance Assistant
- Any other duties in finance as required by supervisor.

REQUIRED QUALIFICATIONS
Education:
Essential:
University degree in business, commerce or accounting plus a Professional certification in Accounting, financial planning or internal audit (ACCA, CPA, CIA.)

Desirable:
MBA or M.Sc. in a related area.

Skills:
Ability to deliver within set quality standards and within set deadlines.
Ability to handle multiple tasks and priorities. Strong analytical and problem solving skills.
Strong Problem solving skills.
Ability to present financial information effectively. Initiative and ability to work independently.
High level of integrity and commitment to professional responsibilities.
Good team player.
Good planning and organizational skills.
Capacity to question one's work, seek continual improvement in the services, systems or one's knowledge.
Ability to work effectively with internal or external clients.
Ability to improve current processes or tools

WHO competencies:
Fostering integration and teamwork
Ensuring the effective use of resources
Producing results
Communicating in a credible and effective way
Promoting innovation and organizational learning

Experience:
Essential:
At least seven years in the international public or non profit sector, out of which at least three years' experience in dealing with the management of projects and grants.
At least three years o f experience in working in the context of partnerships with other organizations.
Experience in financial accounting, or corporate reporting.

Desirable:
Working knowledge of Treasury function.
Audit experience.
At least two years in a supervisory /managerial position.

Languages:
Excellent knowledge of English and working knowledge of French required.

Additional Information:
As a WHO staff member assigned solely and exclusively to support UNITAID, selected staff will have no right of reassignment or transfer outside UNITAID either during or at the end of his/her appointment, including pursuant to WHO Staff Rule 1050.

Other similar positions at the same level may be filled from this vacancy notice.

A written test may form part of the screening process.

This Vacancy Notice is published in English only.

Annual salary: (Net of tax)
USD 66,482 at single rate
USD 71,393 with primary dependants
Post Adjustment: 85 % of the above figure(s). This percentage is to be considered as indicative since variations may occur each month either upwards or downwards due to currency exchange rate fluctuations or inflation.

Online applications are strongly encouraged to enable WHO to store your profile in a permanent database.

Please visit WHO's e-Recruitment website at: www.who.int/employment. The system provides instructions for
online application procedures.

All applicants are encouraged to apply online as soon as possible after the vacancy has been posted and
well before the deadline stated in the vacancy announcement.

WHO is committed to workforce diversity.

Any appointment/extension of appointment is subject to WHO Staff Regulations, Staff Rules and Manual.

Only candidates under serious consideration will be contacted.

Currently accepting applications. Apply online at:
https://erecruit.who.int/public/hrd-cl-vac-view.asp?o_c=1000&jobinfo_uid_c=23652&vaclng=en

Off-line applications should be sent to:
World Health Organization, HRD/HRQ
20, avenue Appia CH-1211 Geneva 27
Fax: +41227914864

WHO has a smoke-free environment and does not recruit smokers or users of any form of tobacco.

Was this job of interest to you? Receive 20-25 jobs & consultancies in your email each day via our 3 Months DevNetJobs Value Membership. For only USD 44 for 3 months. Click here to proceed