Did you know?
The combined DevNetJobs Global Network reaches out to over 0.6 million international development colleagues.

Over 12,800 international development recruiters post their jobs on DevNetJobs.org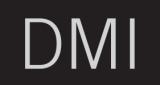 Director of Operations

Location: London, UK
Last Date: November 15, 2010

Development Media International (DMI) is a London-based organisation which uses mass media to change behaviours and improve health in developing countries ( www.developmentmedia.net ). In early 2011, DMI will launch the worldís first scientific trial to examine how many lives can be saved using mass media campaigns alone. This major, 4-year project will take place in Burkina Faso, West Africa, in collaboration with the London School of Hygiene and Tropical Medicine (LSHTM).

Overall Purpose of the Job:

The Director of Operations will be responsible for the implementation of DMI projects, and in particular on this project in Burkina Faso. This will include supporting and managing the Country Director and his/her large team in-country, ensuring that they deliver behaviour changes on a scale large enough to save many lives. S/he will also ensure that the very large-scale media production and research elements of the project are coordinated and synergised. The relationships with key institutions (donors, LSHTM, government of Burkina Faso) must also be carefully managed.

The responsibilities also include management of core London staff, all financial aspects of DMIís work, and the formal relationships with funders. Going further, our model predicts that if we could extend our work to 10 countries over 10 years, some 2.2 million lives could be saved. The Director of Operations will therefore oversee a Dissemination Unit, which will engage policymakers and develop projects in other countries.

This is a multi-layered and highly complex media project, and the successful candidate must have experience of managing either very large (multi-£ million) or very complex projects. Candidates with backgrounds as management consultants or executives from the media, government, private or non-profit sectors are invited to apply.

Main Duties

1. To manage the Country Director and his/her team in Burkina Faso, ensuring that the project delivers behaviour changes on a scale large enough to save the greatest number of lives.
2. To manage the budget of this project, and the finances of DMI, to ensure the most-effective possible use of resources.
3. To oversee all editorial, operational, legal and financial issues related to DMIís work. To ensure effective management of project offices and that finance and administrative functions are carried out in line with DMI policy and local regulatory requirements. To ensure that all initiatives are delivered within agreed standards, timescales and budgets.
4. To ensure that the formal requirements of our two funders and governments are met, and that these relationships are managed successfully.
5. To manage staff in the DMI London office. This includes overseeing the work of the Dissemination Unit, who are charged with promoting DMIís model and developing projects in other countries in order to maximise the number of lives we can help save as an organisation. It also includes overseeing administrative and financial staff, and researchers who are working on the project.
6. To design a system for the effective use of interns. Every year, we have a large number of LSHTM Masters in Public Health students and other highly capable professionals who wish to donate time and energy to DMI. The Director of Operations will devise ways of channelling their work effectively.
7. To ensure that knowledge management systems are used effectively throughout DMI, and that electronic filing and IT systems are deployed for maximum effectiveness.
8. To develop a thorough understanding of DMIís methodologies and objectives, the projectís objectives, the scientific aspects of our work, and to develop ideas on how our efforts to save lives can be further maximised.
9. To provide dynamic, inspirational leadership and management.

Knowledge, Skills and Experience Required

Candidates with backgrounds as management consultants or executives from the media, government, private or non-profit sectors are invited to apply.

1. Very strong intellectual ability, as evidenced by a good degree or similar qualifications and performance at interview. Both the media and scientific elements of DMIís work are intellectually demanding. While a science background is not required, the applicant must be able to demonstrate at that s/he is capable of leading a project that has a scientific basis.
2. Substantial managerial experience. The candidate must have run an organisation, department or projects involving 40+ people, and projects that are either very large (multi-£ million) or very complex. Proven ability to deliver complex projects with success, while adhering to deadlines and budget.
3. Substantial experience of recruiting staff and developing teams from scratch. Ideally, with experience of managing international/intercultural teams.
4. Substantial experience of developing strategies for managing complex pieces of work from scratch.
5. An ability to cope with, and understand, the pressures of working under pressure in a development context, and an appreciation of the issues and difficulties involved.
6. Significant experience in the management of budgets of a large and complex nature. Ability to understand accounts, and supervise the projectís budget effectively
7. Strong diplomatic skills. A track record of having formed productive relationships at senior levels of government and/or media and/or business. Evidence of ability to manage effective collaboration between partners and stakeholders, including those with differing agendas.
8. Strong leadership skills Ė the individual must be able to inspire and lead a large, cross-cultural team, with good team-building and interpersonal skills.
9. An excellent understanding of the applications of mass media. The applicant may have had senior management experience in the broadcasting industry, but not all suitable candidates will have this. However they must be able to demonstrate excellent editorial instincts, and (in particular) an understanding of what media strategies will work, and what wonít work, in a developing country context.
10. An understanding of public health issues. While the applicant is not expected to have a public health background they will be expected to demonstrate at interview an ability to grasp the public health issues that relate to this project.
11. Excellent written and verbal communication skills in English. Much of our work is done long-distance, by email or telephone, and the highest-level communication skills are essential.
12. Proven experience of writing formal reports/proposals for clients and/or donors.
13. High capacity for work, resilient and good-humoured under pressure.
14. Permission to live and work in the UK.

Desirable
1. French language abilities
2. Experience of working in developing countries

Application Process
To apply please send your CV (max. 2 pages) and a cover letter (max. 2 pages) which systematically outlines why your experience fits the job description and skills requirements. Please send to jobs@developmentmedia.net by end of 15th November. Shortlisted candidates can expect to attend the first round of interviews on the week beginning 6th December, and the second round of interviews will be held the following week (13th-17th December).

Three presentations will be held on DMIís work and the Burkina Faso project in particular in North London towards the end of October/start of November. For further details on the presentations and to request a 4-page project summary and the projectís organisational chart, please email jobs@developmentmedia.net .

For further details on these roles and others, please go to http://www.developmentmedia.net/jobs.html

Was this job of interest to you? Receive 20-25 jobs & consultancies in your email each day via our 3 Months DevNetJobs Value Membership. For only USD 44 for 3 months. Click here to proceed