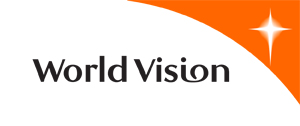 Associate Director – PMO
World Vision India
Location:
Last Date: June 14, 2010
Email: wvindiaopportunity@wvi.org (Reference: DevNetJobsIndia.org)
WORLD VISION INDIA
POSITION DESCRIPTION
Associate Director – PMO

Grade

TBD

Department/Group

Field Ministry Operations

Location

PMO
WORK CONTEXT / BACKGROUND:
To provide leadership, direct and facilitate the programs for high performance to accomplish the strategic mandates of World Vision India
PURPOSE OF POSITION:
1. Ensure that the project designs and programme annual operating plans are LEAP aligned and in alignment with the national strategy
2. Provide regular feed back based on field experience towards shaping the national strategy.
3. Facilitates exploration of new ministry opportunities and funding in line with the national strategies for ADPs and assist in the development and marketing of new proposals.
4. Review and approve all project proposals, reports, evaluations and take relevant action to ensure impact, accountability standards are met.
5. Ensure all projects in the area of operation function in a complementary, cohesive manner consistent with the standards and core values of the partnership in alignment with the strategic directions of WV India.
6. Represents World Vision as an international Partnership of Christians to local ministry partners, churches, non-government organizations (NGO's), and community leaders.
7. Visit projects systematically to encourage, advise, build relationship with communities and ensure full compliance to all WV India financial, administrative and program standards
ROLE DIMENSION / DESCRIPTION

End Results Expected

Time Spent

Facilitate the annual budgeting process of the ADPs and the PMO

Community driven budgeting process that ensures ownership at the community level

15%

Review and process macro proposals sent by ADP above Rs. 5 lakhs

Macro programmes are carried out with quality, standards at the grass roots level

10%

Ensure participation and involvement of all stake holders in the mid term / transition evaluations and TDI measurements.

Change in the lives of the target groups as per design

10%

Assist in corrective measures in the process after internal audits, surprise audits and operations audits

Proper control system is in place so that risk is minimized for the

ADPs.

10%

Visit all ADPs to provide counseling, motivation to staff, build relationship with communities, review effectiveness of interventions and to promote innovation.

High performance in staff , quality implementation of programmes

25%

Coordinate and facilitate Managers Meeting once in six months.

Innovation in our interventions, promote promising practices across the PMO

10%

Ensure that World Vision is well represented in state level, district level forums of NGOs and Government Bodies

A platform for advocacy and being a voice for children and the poor.

20%
No. Direct Report:

3

Other Reporting Relationships

Nil

Financial Authority

Director TD

Estimated Cost of Employees managed by this position

Program Manager
Important Functional Relationships:

List below all the contacts required in this position inorder to efficiently accomplish the objective of the position.

Contacts

Reason for Contact

Frequency of Contact

(Daily, Weekly, Monthly)

Program Manager

Functional and administrative services

Daily

HR Manager, Sponsorship Manager and Finance Manager

Administrative and PMO related activities

Daily

Officer - Finance and Admin, Manager - Program Quality

Functional and administrative services

Daily

Other NGOs

Networking

Monthly

Government Officials

Networking

Monthly
Major Challenges:

<List below some of the major challenges unique to this role and solutions or approaches to these challenges>

Challenge

Possible Approaches/Solutions

Clustering of ADP locations

Coordination of Information and flow of communication

Effective routing through PMO
Knowledge, Skills, Abilities:

(The following knowledge, skills, and abilities may be acquired through a combination of formal schooling, self-education, prior experience, or on-the-job training.)

Education

Post Graduate degree in social science

Degree in Business Administration

Knowledge & Skills

Knowledge on child related issues and government programs

Essential

Essential

Essential

Essential

Essential

essential

Experience

5 yrs of experience in managing senior leaders.

Essential

10 years experience in developmental field.

Preferred

Work Environment