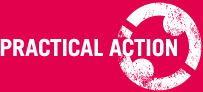 Programme Development Fundraising Manager

Location: Khartoum, Sudan
Last Date: July 4, 2011

PRACTICAL ACTION SUDAN
Programme Development Fundraising Manager – based in Khartoum
2 year fixed term contract. Salary: circa £20,500 p.a. plus benefits
Practical Action Sudan is part of Practical Action, an international development charity with a difference. For over 40 years, we have been working closely with some of the world's poorest people - using simple technology to fight poverty and transform their lives for the better.
We are seeking a Programme Development and Fundraising manager to join the senior team of Practical Action Sudan in Khartoum with a remit to strengthen and diversify their funding base.
Reporting to the Country Director, the successful candidate will be responsible for strengthening and diversifying Practical Action funding base by building on relationships with existing funding sources and identifying and building relationships with new ones. This will involve identifying new areas of programme and project work and helping to develop them into high quality projects and funding applications.
The post holder will also be responsible for liaising between Sudan programme staff and fundraising staff in the UK and developing the fundraising capacity of colleagues throughout Practical Action Sudan.
Interested candidates must be educated to degree level in a relevant field and have at least three years fundraising experience at a senior level, together with a thorough knowledge of project formulation and logframe development.
You must be proficient in oral and written English, have strong communications skills and demonstrable ability to engage with key donors and other relevant organisations.
For further details and an application pack, please contact the HR Unit, Practical Action; tele: 01926 634558 or by email: recruitment@practicalaction.org.uk. Alternatively download the application pack on the jobs page of our website: www.practicalaction.org. Please do not send CV's in application, an application form will be required.
Closing date for return of completed applications is 4th July 2011
We positively welcome applicants from all sections of the community.

Attachments:
2. Terms

Was this job of interest to you? Receive 20-25 jobs & consultancies in your email each day via our 3 Months DevNetJobs Value Membership. For only USD 44 for 3 months. Click here to proceed