Did you know?
The combined DevNetJobs Global Network reaches out to over 0.6 million international development colleagues.

Over 12,800 international development recruiters post their jobs on DevNetJobs.org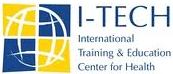 Country Director

Location: Pretoria, South Africa
Last Date: March 31, 2011

The International Training and Education Center for Health (I-TECH) is a global network that works with local partners to develop skilled health care workers and strong national health systems in resource-limited countries. I-TECH promotes local ownership to sustain effective health systems. I-TECH envisions a world in which all people have access to high quality, compassionate, and equitable health care.

I-TECH is a global health program of the University of Washington (UW) Department of Global Health in Seattle, in partnership with the University of California – San Francisco. I-TECH operates programs and employs staff in multiple countries in Africa, Asia, Eastern Europe, and the Caribbean Region. I-TECH country offices are led by a Country Director who serves as the lead I-TECH representative for the country project.

The I-TECH South Africa Country Director reports to the Executive Team through the Division Director for Global Program Management at I-TECH headquarters. The position of I-TECH South Africa Country Director requires an individual with demonstrated expertise in public health and global health program management and capacity development. The position requires effective communication with both domestic and international staff, local Ministry of Health and other governmental bodies, US-based funders and other implementing partners within and beyond South Africa. The I-TECH South Africa Country Director must provide leadership in developing sustainable programs and cope with rapid growth and possible change of programmatic direction as dictated by the funder. The Country Director must also effectively use available resources to meet those expectations. In addition, the Country Director is required to use sophisticated problem-solving skills and to successfully interface and communicate within the organization, across the I-TECH network, and externally to local stakeholders.

I-TECH has been working in South Africa with funds provided by the President's Emergency Plan for AIDS Relief (PEPFAR) and in collaboration with the U.S. Centers for Disease Control and Prevention (CDC) since 2004. I-TECH's overarching aim is to support the national and provincial health departments. The focus of I-TECH's work is to build training and mentoring systems for health workers to deliver high-quality HIV care and prevention services. In 2011, program funding is expected to be approximately $4 million USD. The program currently employs 25 staff in Pretoria, including a team of clinical and technical experts as well as finance and operations staff. The Country Director is also expected to work closely with management and administration staff at HQ in Seattle.

This position is 1.0 FTE, based in Pretoria, South Africa. The Country Director job requires a two-year commitment, with possibility of extension. The Country Director must be available and willing to travel domestically in remote areas and internationally up to 15% and must be prepared to follow the UW and US government recommended precautions and prophylaxis for disease. The CD job requires participation in conference calls and internet meetings outside of business hours several times per week in order to accommodate the time difference between the country office and HQ. The successful candidate may be eligible for relocation assistance if their home of record is outside South Africa.

Application Procedures:

For complete details and to apply, please visit the University of Washington Human Resources website – https://uwhires.admin.washington.edu/eng/candidates/default.cfm?szLocationID=88

Search for requisition #71381. This position closes on March 31, 2011.




Was this job of interest to you? Receive 20-25 jobs & consultancies in your email each day via our 3 Months DevNetJobs Value Membership. For only USD 44 for 3 months. Click here to proceed