Did you know?
The combined DevNetJobs Global Network reaches out to over 0.6 million international development colleagues.

Over 12,800 international development recruiters post their jobs on DevNetJobs.org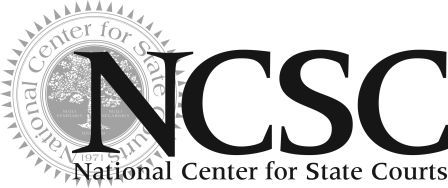 Country Director/Chief of Party

Location: Kyrgyzstan
Last Date: May 14, 2011

The National Center for State Courts (NCSC) is seeking a Country Director/Chief of Party for an anticipated five-year judicial strengthening program in Kyrgyzstan.

Qualified candidates for the position of Country Director/Chief of Party will have:
• An advanced degree (Master's, J.D. or LLM) in a relevant field such as Law, International Relations, Public Administration, or Social/Political Science.
• A minimum of 3 or more years managing donor funded Rule of Law, anti-corruption or Legislative Strengthening Programs.
• A minimum of 8 or more years of experience of progressively more responsible experience on development programs including: management of personnel; delivery of technical assistance and training activities; and work-planning, budgeting, implementation scheduling, reporting, monitoring and evaluation.
• Experience in successfully advising government agencies on change management, professional development, administrative strengthening, and institutional reforms leading to improved performance.
• Demonstrated track record of establishing and maintaining relationships with host-country counterparts, client funding agencies and international partners.
• Demonstrated knowledge, understanding and sensitivity to political environment in Central Asia. Experience in Kyrgyzstan or elsewhere in the region strongly preferred.
• Excellent verbal and written communications skills in English. Fluency in Kyrgyz or Russian language is also required.

In response to this program opportunity, NCSC is also welcoming expressions of interest for the position of Senior Judicial Reform Specialist and Judicial Budget Planning Advisor. Knowledge of Russian or Kyrgyz is strongly preferred.

For future professional opportunities with NCSC, applicants are encouraged to create professional profiles in our online consultant registry, available at www.ncscinternational.org under About Us > Careers > Consultant registry.

NCSC is a leading provider of technical assistance, training, and technology to strengthen the integrity of justice systems in the U.S. and around the world. NCSC was founded in 1971 by the leadership of the U.S. courts to advance standards for the effective administration of justice across the U.S. With unparalleled expertise in the field of judicial administration, NCSC offers its experience to strengthen the Rule of Law and foster public trust and confidence in judicial systems around the world.

NCSC is celebrating 40 years: Trusted Leadership. Proven Solutions. Better Courts.

Was this job of interest to you? Receive 20-25 jobs & consultancies in your email each day via our 3 Months DevNetJobs Value Membership. For only USD 44 for 3 months. Click here to proceed