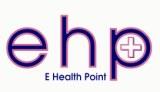 Project Managers and Business Managers
HealthPoint
Location:
Last Date: November 12, 2010
Email: jobs@e-healthpoint.net (Reference: DevNetJobsIndia.org)
HealthPoint- Ingnited Minds for a BOP gamechanger model in Healthcare
Ignited Minds to lead Global Impact thru an innovative technology driven, transformative , social enterprise in BOP healthcare
Program funding through Grants, Charity, Philanthropy for addressing social challenges has experienced upswing in recent years , however these challenges in social and rural domain yet require to be met effectively & efficiently , given the sheer magnitude thereof . While there have been numerous pilot projects that have been much written & talked about , how many of these have been really been scalable and then - within those actually scaled-up ?
Considering the need to set an on-ground demonstration to meet these challenges, Healthpoint Services India Pvt Ltd (www.e-healthpoint.net) , a pioneering Rural Healthcare Enterprise has been incubated by a of team of Social Entrepreneurs , pooling-in their cumulative understanding of BOP communities across the globe . The Healthpoint Model is already being considered as a potential game-changer for delivering basic healthcare through a social enterprise mode.
Healthpoint invites those ignited minds who can Think and Act Beyond the conventional and lead in ushering disruptive, transformative ideas/innovations/implementation. It seeks highly self-motivated professionals as Project Managers and Business Managers having about 2-4 years work experience in atleast one of the functional areas such as – Program Management , Healthcare Delivery , Business Operations , Information Technology Applications, Social Marketing , Rural Marketing , Development Communication , Social Research , Supply-chain Management , Human Resources Development , Finance , Solar Power Applications, Project Management(Civil Engineering) and equally importantly willingness to responsibly bring about sustainable social change as a Social Entrepreneur .
Currently Healthpoint provides opportunity of working in India and is working on expanding to other countries.
Candidates from leading business schools, corporate and social enterprises with energy and intent may send in resumes to jobs@e-healthpoint.net
Healthpoint is an equal opportunity provider organization