Did you know?
The combined DevNetJobs Global Network reaches out to over 0.6 million international development colleagues.

Over 12,800 international development recruiters post their jobs on DevNetJobs.org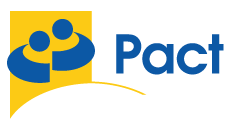 Technical Lead – Water, Sanitation, Hygiene (WASH)

Location: Myanmar
Last Date: June 10, 2011

Position Summary: Pact seeks a Water, Sanitation, & Hygiene (WASH) Technical Lead for an anticipated five-year, USAID-funded project to promote humanitarian assistance in central Myanmar. Recruitment is contingent upon successful award of the project. Individuals should demonstrate strong technical knowledge and working experience in WASH activities. Successful applicants will be responsible for the quality of design and delivery of WASH programs and must ensure that such interventions are implemented in compliance with all donor, Pact, and project-specific policies.

Specific Duties and Responsibilities:
The WASH Technical Lead must demonstrate dynamic leadership and a spirit of flexibility, adaptability and collaboration under challenging conditions. Specific responsibilities fulfilled in collaboration with the Chief of Party may include:
• Manage and oversee program implementation, design, and delivery for all WASH and WASH-related activities targeted at improving water quantity and quality, sanitation infrastructure, and hygiene promotion.
• Provide lead technical direction/technical assistance and ensure gender inclusion in activity planning for improving household-level access to potable water and improving hygiene practices;
• Participate in program monitoring, evaluating, and periodic reporting in the WASH technical sector;
• Serve as a Pact liaison to USAID and partners in the field, including government officials and community leaders.
• Coordinate with appropriate stakeholders in all aspects of project planning, monitoring, and implementation for the sector activities;
• Perform other duties as assigned;
• Perform all work safely and maintain a safe working environment.

Qualifications:
• Demonstrated experience in understanding of international WASH and diarrheal disease control policy and context;
• Strong English language skills including excellent presentation and writing skills; preference for candidates with Burmese language skills.
• Experience and established reputation in the field of WASH programming.
• Proficiency with activities and studies related to WASH research.
• Demonstrated flexibility, adaptability and the ability to perform and collaborate under challenging conditions.
• Ability to train and develop capacity in regional and country-level staff.
• Strong planning, community mobilization and inter-cultural communication skills required.
• Experience working on a USAID-funded or other donor project in improving the overall health status at the household level through improved water access/quality, sanitation, and hygiene.
• Experience working on WASH or related assistance in Myanmar or SE Asia preferred.

Education and Experience Requirements:
• Advanced degree in relevant field (MPH, MSc, PhD, etc.) or equivalent experience in field relating to WASH;
• At least 5 years progressive experience in activities related to WASH activities, with at least 3 years in development countries.

Please go to www.pactworld.org and complete an online application.

Disclaimer: This job description summarizes the responsibilities assigned to the position; however it does not contain an all-inclusive list of responsibilities. Periodically, employee(s) will be required to follow any other job-related instructions and to perform any other job-related duties requested by their supervisor. This document does not create an employment contract, implied or otherwise. Employment at Pact is a voluntary "at will" relationship.

Was this job of interest to you? Receive 20-25 jobs & consultancies in your email each day via our 3 Months DevNetJobs Value Membership. For only USD 44 for 3 months. Click here to proceed