Did you know?
The combined DevNetJobs Global Network reaches out to over 0.6 million international development colleagues.

Over 12,800 international development recruiters post their jobs on DevNetJobs.org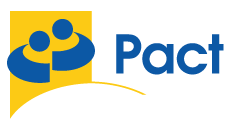 Monitoring and Evaluation Specialist

Location: Myanmar
Last Date: June 10, 2011

Position Summary: The Monitoring and Evaluation Specialist will be responsible for overseeing all program monitoring activities for an anticipated five-year, USAID-funded project to implement humanitarian assistance activities to people in Central Myanmar. S/he will help to design, create and implement a Performance Management Plan (PMP) that ensures comprehensive and accurate data collection, proper database development, and analysis of results to report on project implementation. A successful candidate will have extensive experience working on humanitarian or similar development assistance projects funded by the US Government or other major international donors.
Specific Duties and Responsibilities:
• Lead the design and development of the Performance Monitoring Plan, as well as Monitoring and Evaluation plans at Pact and partner levels as needed.
• Responsible for the development of qualitative, quantitative, output, outcome performance indicators with targets for a 5-year program. Develops relevant M&E tools, formats and the leads the provision of M&E specific technical training.
• Responsible for collecting and analyzing baseline and process indicator data and performance reporting.
• Coordinates or leads regular program monitoring visits to ensure the production of consolidated reports and agreed action plan for follow up response (inclusive of program, finance, grants).
• Monitor data collection, collation, storage, analysis and reporting ensuring that data is audit worthy. Where problems exist support the identification of solutions to challenges faced.
• Monitor data entry process and ensure program is utilizing Pact's database.
• Responsible for reviewing regular program reports prepared by program staff for submission to USAID.
• Ensure program staff and senior management are using data collected to make informed and timely decisions related to program implementation.
• Support program staff to implement their learning agenda (baseline, mid-term, final evaluations, etc.) This may include the identification of appropriate consultants to provide technical support.
• Contribute to program management through ongoing integration of M&E findings into program activities.
• Oversees staff conducting in-depth assessments for reporting on program activities.

Qualifications:
• BS in related field, Masters preferred in social sciences with practical experience in developing and implementing, monitoring and evaluation activities in humanitarian or development assistance.
• Minimum of 5 years of relevant professional experience. Experience with evaluation and research design, data collection and analyses, indicator construction, GIS, curriculum development and computer software i.e. MS Office and database programs.
• Experience with humanitarian assistance sector required; experience in M&E for maternal child health/family planning, livelihoods/food security, and/or water/sanitation/hygiene programs preferred.
• Demonstrated leadership or managerial position in M&E. Experience with evaluation and impact reporting to donors and to project managers demonstrating both analytical rigor and practicality.
• Ability to work independently, take initiative and manage a variety of activities concurrently.
• A strong team player with excellent interpersonal skills and the ability to work in a high profile, fast-paced environment.
• Ability to communicate technical issues effectively and persuasively.
• Demonstrated ability to transfer knowledge through training and mentoring.
• Demonstrated ability to manage multiple projects effectively, think analytically and take initiative in solving problems.
• Demonstrated skills in working with multinational groups and fostering collaborative relationships across multiple organizations.
• Fluency in English and Burmese required.
• Experience in SE Asia preferred.

Please go to www.pactworld.org and complete an online application.

Disclaimer: This job description summarizes the responsibilities assigned to the position; however it does not contain an all-inclusive list of responsibilities. Periodically, employee(s) will be required to follow any other job-related instructions and to perform any other job-related duties requested by their supervisor. This document does not create an employment contract, implied or otherwise. Employment at Pact is a voluntary "at will" relationship.



Was this job of interest to you? Receive 20-25 jobs & consultancies in your email each day via our 3 Months DevNetJobs Value Membership. For only USD 44 for 3 months. Click here to proceed