Did you know?
The combined DevNetJobs Global Network reaches out to over 0.6 million international development colleagues.

Over 12,800 international development recruiters post their jobs on DevNetJobs.org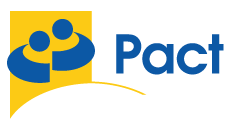 Finance Director

Location: Myanmar
Last Date: June 10, 2011

Position Summary: Pact seeks a Finance Director for an anticipated five-year, USAID-funded project to promote humanitarian assistance in central Myanmar. Recruitment is contingent upon successful award of the project. Individuals should demonstrate strong financial management skills, ideally with USAID projects in Myanmar. The successful applicant will be responsible for the overall financial management and compliance of the project as well as the supervision of other finance staff. The Director of Finance will work in Pact's country office in Myanmar.

Specific Duties and Responsibilities:
• Design and implement systems and procedures following Pact standards
adapted to handle specific country constraints and conditions, yet ensuring effective internal controls and minimizing risks for Pact.
• Provide oversight to the finance team in reviewing cash receipts and disbursement transactions.
• Work with the Chief of Party on integrated management of all project finances to ensure effective use of resources in order to achieve program objectives in compliance of all donor requirements.
• Contribute to budget preparation, processes and management in conjunction with the relevant program managers, including the development and review of relevant standard costs and scales for the programs.
• Review monthly Financial Reports from field programs for completeness and accuracy
• Oversight of and coordination with the grants unit as well as training/mentoring of staff where necessary in the administration of the programs' grant agreements with local and international NGOs.
• Provide training in the administration of grants management activities beginning from pre-award assessments, monitoring/compliance visits and close-out procedures.
• Support the full cycle of subcontracts management activities beginning from pre-award assessments, monitoring/compliance visits and close-out procedures.
• Ensure financial monitoring systems are in place and generate timely and relevant reports, including analysis and tracking of sub contracts commitments, obligations, awards and liquidations.
• Track expenditures and reclassify when required.
• Monitor expenditures against budgets.
• Prepare budgets and revenue plans based on information from the project senior management.

Qualifications:
• Strong English language skills including excellent presentation and writing skills; preference for candidates with Burmese language skills.
• Practical knowledge of USAID rules and regulations
• Experience as Director of Finance with knowledge of contracts and grants.
• Demonstrated capacity to create and/or maintain systems and procedures for managing complex programs with many implementation sites, partners and beneficiaries
• Skilled in accounting and financial management software
• Demonstrated flexibility, adaptability and the ability to perform and collaborate under challenging conditions
• Ability to train and develop capacity in regional and country-level staff.
• Strong planning, community mobilization and inter-cultural communication skills required.
• Experience working on development assistance programs in Myanmar or SE Asia preferred.

Education and Experience Requirements:
• BA/BS (or equivalent) in Finance, Accounting, or related field required, Higher Degree or Certification preferable.
• Minimum of 5 years of Financial Management experience required; 10 years of directly relevant financial experience in conjunction with management experience may substitute.
• Experience in financial management of US Government awards, preferably USAID.
• Audit experience a must.
• Professional experience in the region or knowledge/experience of similar setting is highly desirable.

Please go to www.pactworld.org and complete an online application.

Disclaimer: This job description summarizes the responsibilities assigned to the position; however it does not contain an all-inclusive list of responsibilities. Periodically, employee(s) will be required to follow any other job-related instructions and to perform any other job-related duties requested by their supervisor. This document does not create an employment contract, implied or otherwise. Employment at Pact is a voluntary "at will" relationship.




Was this job of interest to you? Receive 20-25 jobs & consultancies in your email each day via our 3 Months DevNetJobs Value Membership. For only USD 44 for 3 months. Click here to proceed