Did you know?
The combined DevNetJobs Global Network reaches out to over 0.6 million international development colleagues.

Over 12,500 international development recruiters post their jobs on DevNetJobs.org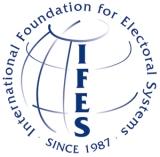 Chief of Party

Location: Baghdad, Iraq
Last Date: September 15, 2010

Position: Chief of Party
Division: MENA
Location: Baghdad, Iraq

About IFES:
IFES is an international, nonprofit organization that supports the building
of democratic societies. IFES provides targeted technical assistance to strengthen transitional democracies. Founded in 1987 as a nonpartisan, nonprofit organization, IFES has developed and implemented comprehensive, collaborative democracy solutions in more than 120 countries.

Project Title: Electoral technical assistance to the Independent High Electoral Commission of Iraq (IHEC)
Project Description: IFES has been providing electoral assistance in Iraq since September 2003, assisting, advising and supporting the Independent High Electoral Commission of Iraq (IHEC) in the preparation, organization and administration of elections and referenda.
Position Summary: The Chief of Party will direct technical implementation of the IFES program in Iraq and oversee management of the IFES field office in Baghdad.
Responsibilities:
• Serve as IFES' senior election technical advisor to the IHEC.
• Oversee the design, implementation, evaluation, and day-to-day management of the Iraq project(s).
• Responsible for Iraq project(s) fiscal management.
• Prepare and manage the implementation of the project(s) annual work plans in fulfillment of the project's strategic objectives and goals.
• Establish and maintain working relationships with the IHEC, the UN, international NGOs, the donor community and various technical advisors to the IHEC to ensure successful implementation of the project and avoid duplication of efforts.
• Establish strong working relationships with the field staff to facilitate the completion of program tasks in a timely manner and within the allocated budget.
• Provide general supervision of local and international field staff, including performance appraisals, staff development and other management issues.
• In coordination with IFES/HQ and the Deputy Chief of Party, assist in the identification, recruitment, and hiring of local and international technical consultants.
• Provide oversight and management of technical consultants.
• Supervise the drafting and timely submission of detailed quarterly reports to HQ, donors, and other stakeholders and ensure that they meet USAID and IFES reporting requirements.
• Contribute to weekly reports submitted to IFES HQ, providing updates on program activities, progress, and challenges; outreach activities; relevant events in Iraq; support required from IFES/HQ; and activities planned for the coming period.
• Assist in program development for IFES in Iraq by identifying additional technical needs in Iraq, contributing to the development of project proposals and reaching out to the international donor community in an effort to diversify IFES funding sources.
• Represent IFES in global, regional, national and sub-national events and in international meetings, at donor meetings and other fundraising activities, as speaker and/or spokesperson for IFES.
• Perform other duties as assigned.

Qualifications:

• M.A. in international politics, development, or related field;
• Minimum of 10 years experience with election administration and international program management. Solid experience working with elections management bodies in election administration capacity development, training, drafting of elections procedures, logistics and planning, outreach and engagement of electoral stakeholders is required;
• Proven track record with democracy and governance programming in developing countries;
• Senior experience in election planning and operations in a conflict-based environment;
• Previous management experience is preferred;
• Familiarity with the international donor community and experience as an action-oriented interlocutor with democracy-development actors at all levels.
• Experience with USAID regulations and the implementation of USAID-funded project activities;
• Experience in proposal writing and budgeting;
• Excellent interpersonal/representational skills;
• Ability and skills to promote and inspire effective collaboration between individuals, organisations and networks;
• Strong consultative, collaborative and participatory way of working;
• Strong oral and written communication skills;
• Experience living and working overseas, preferably in the Middle East;
• Knowledge of Middle Eastern politics and development preferred; and
• Arabic language skills preferred.
•
Successful candidate will be able to demonstrate the following attributes:
• Team player
• Flexible
• Leader
• Mentor
• Creative
• Problem Solver
• Cultural sensitivity
• Diplomatic tact

To Apply:
You must go to http://www.ifes.org/ to the Careers section and apply online. Applications are only accepted in this way. Make sure you upload all papers together (ie. cover letter and application, etc.).



Was this job of interest to you? Receive 20-25 jobs & consultancies in your email each day via our 3 Months DevNetJobs Value Membership. For only USD 44 for 3 months. Click here to proceed