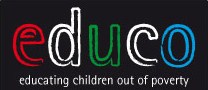 Head School teacher
Educo
Location: Mumbai area
Last Date: November 12, 2010
Email: iainmcdonald1@gmail.com (Reference: DevNetJobsIndia.org)
A fantastic challenge for an enthusiastic Head School teacher required in the Mumbai area to work on new exciting school project.

Educo is a refreshing, new charity which provides funds to India to not only eradicate child poverty, but crucially, educate the younger impoverished generation so that ultimately they can lift themselves out of poverty and grow and provide for their families.

Educo www.educo.ie is a small group of working executives and volunteers operating with virtually no administrative support and with all costs borne by ourselves. In other words, a dynamic, forward-thinking charity or NGO that believes in spending every penny where it will have most benefit – children's education.

To date we have funded three schools in Mumbai and Kolkata providing education for over 2300 children and plan to develop more schools by 2012. Our aim is to generate funds to provide even more.

Our ultimate goal is to Educate Children Out Of Poverty in order to create a long term future for them and their families.

The ideal candidates will be………..

Experienced, Senior Head Teacher who feels they could take on a demanding but very rewarding role in driving and shaping impoverished children's education focusing on English medium and computer studies that Educo believes are key to the children's education. We practice the well known and approved Muktangan curriculum, based upon the HighScope model.

Operational ………….
You will be responsible for implementing and overseeing a new schooling development partnering with the Greater Mumbai Municiple Council right from the start and supervising its successful growth to maturity.


Vision……………
You will be responsible for driving the overall vision, direction, Muktangan curriculum and organizational management of the project, assuring that the organization maintains its long-term strategy to achieve its mission.

Management…………..
You will also be responsible for ensuring the smooth running of any additional activities carried out on the project, and managing staff on and day to day basis. Interpersonal skills with your team and external influencers will be key as well as recruitment talents of your own.

Financial……………..
You will have basic financial management and know how of school project finances

Communications and Public Relations……………
You will have public duties and interaction with school visitors and supporters, indirectly assisting to find corporate/ individual sponsors for project funding, and dealing with any reasonable requests from the EDUCO Management Board

Language ………………..
You will be strong in spoken and written English and Hindi local language skills. Marathi skills looked upon favorably.

Technology enabled..
A strong understanding of the power of learning and communication through global technology. A good knowledge of the Microsoft Office suite of products, including Word, Excel and Powerpoint

In general..
Above all you will be dynamic, committed, flexible driven to relevant change, have leadership qualities and be practical

Key Competencies and Experience Requirement
• An MSW or equivalent qualifications
• Results-proven track record of middle or senior schooling with working experience of 5 plus years.
• Evidence of the ability to consistently make good decisions through a combination of analysis, wisdom, experience, and judgment.
• Ability to multitask and manage a range of stakeholder needs with students, staff and community.
• Ability to effectively manage staff and create a healthy, positive and friendly work environment.
• Desire to work hard and to look for challenges.


ONLY if you feel you fit this role then please apply to iainmcdonald1@gmail.com with a cover letter and CV.

Join the most dynamic NGO in India ….