Did you know?
The combined DevNetJobs Global Network reaches out to over 0.6 million international development colleagues.

Over 12,800 international development recruiters post their jobs on DevNetJobs.org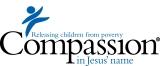 (Senior) Program Evaluation & Research Specialist

Location: To be determined
Last Date: June 12, 2011

JOB DESCRIPTION
J O B I N F O R M A T I O N

Job Title:

(SR) PROGRAM EVALUATION & RESEARCH SPECIALIST

Job Code:

1177

Pay Grade:

AP3/AP4

Department:

IPG

Job Family:

3

Reports to:

Program Evaluation & Research Director

Eff. Date:

4/29/2011
J O B B R I E F
Provide a brief description as to the primary purpose of this job (no more than three to five sentences):
As part of a collaborative international team that contributes to advancing organisational knowledge and programmatic effectiveness, the evaluation and research specialist will primarily carry out program evaluation and research studies, which support Compassion's child development programs, leadership decision-making and marketing messaging.
E S S E N T I A L J O B F U N C T I O N S
List five to eight essential job functions that comprise the job; describe in terms of actions (verbs) and desired outcomes in order of most important first:
· Maintains a personal relationship with Jesus Christ. Is a consistent witness for Jesus Christ, maintains a courteous, Christ-like attitude in dealing with people within and outside of Compassion, and faithfully upholds Compassion's ministry in prayer.
· Acts as an advocate for children – raising the awareness of the needs, neglect, nurture, and potential of children in poverty and challenging and enabling those within one's influence to greater involvement and effectiveness on behalf of children.
· Plans, designs and conducts research studies on a variety of topics as directed, using appropriate and rigorous approaches to generate reliable, timely and meaningful information to stakeholders and leadership. This includes stakeholder engagement, development of research questions, literature reviews and study contextualisation, sample and participant selection, qualitative and quantitative methodology, in depth analysis using the necessary data analysis tools (eg computer-based text analysis and advanced statistics software), report writing and presentation to multiple audiences and forums.
· Using experience from field exposure, technical expertise and on-going self directed learning, advises program managers and leadership on relevant programmatic issues when requested and through contribution to multi-departmental project, creative thinking and analysis teams.
· Supports and builds the research capacity of Field Office evaluation and research staff including investigating and sharing current literature, identifying new tools and approaches, developing training materials, contributing to training systems and events as required, practical critique of methodologies and completed research reports and consultation as requested.
· Interfaces with other Compassion departments and individuals that collect information and data (eg marketing, auditing and quality assurance, business intelligence and management) in order to minimise duplication of effort, build cooperation and support the growth of quality information gathering across the organisation.
F U N C T I O N A L J O B C O M P E T E N C I E S
Competencies are underlying characteristics of an individual (skills, traits, proficiencies, attributes, and behaviors) that contribute to distinguished performance; list those functional competencies that are imperative to the success of this position (see list below):
· Experienced in a broad range of current and state of the art data collection methods and evaluation designs (including qualitative and quantitative methodologies), ideally from a variety of fields, as well as experienced in using them in developing country contexts.
· An objective and analytical mind
· Committed to excellence and objectivity
· Positive and optimistic attitude and disposition
· Enthusiastic and motivated supporter of church-based holistic child development
· Self motivated and able to work with minimum supervision
· Possess a good understanding of issues surrounding poverty and international development
· Able to establish strong working cross-functional and multi-cultural relationships.
· A team player and able to work with colleagues from a distance. Enthusiasm and capacity for international travel.
· Excellence and creative communication skills, both written and verbal in English, as well as , ideally, in one of the languages spoken in one or several of the countries in which a Compassion Field Office exists. Committed to self directed learning in the areas of research and international development
J O B Q U A L I F I C A T I O N S
List minimum requirements to be considered for this position:
· Has a personal relationship with Jesus Christ
· Education: Masters or PhD preferred) degree(s) in social science, psychology, international development or equivalent, with major components that include research, monitoring and/or evaluation
· Experience: 5 plus years recent research experience, including at least 3 years applied experience in conducting evaluation and/or research in social science, psychology, public health, international development or equivalent, preferably in cross-cultural settings that include child and/or community development, public health or similar.
· Certifications/Licensing: Driving licence
· Other Required Skills: Proficiency in MS Office, databases, literature review and statistical analysis
C O R E V A L U E S
All Compassion employees are expected to maintain the four primary values:
· INTEGRITY: "Conduct yourself in a manner worthy of the Gospel of Christ" (Phil. 1:27)
· EXCELLENCE: "Whatever you do, work at it with all your heart, as working for the Lord" (Col. 3:23)
· STEWARDSHIP: "The Earth is the Lord's and all that is in it" (Psalm 24:1)
· DIGNITY: "God created man in His own image" (Gen. 1:27)
W O R K I N G C O N D I T I O N S
List general working conditions for this position:
· Working Environment: Standard or home office. Location to be negotiated.
· Physical Demands: International travel to remote environments with potentially hazardous and challenging conditions
· Travel Requirements: Up to 25% of time away from home during the year
ADDENDUM
Compassion's Competencies by Job Family (Support, Professional, & Management)
| | | | | | | | | |
| --- | --- | --- | --- | --- | --- | --- | --- | --- |
| Competency | Support | Prof. | Mgmt | | Competency | Support | Prof. | Mgmt |
| Analyze Issues | ü | ü | ü | | Manage Implementation | | | ü |
| Apply Expertise | ü | ü | | | Manage Technology | | | ü |
| Build Relationships | ü | ü | ü | | Negotiation & Bargaining | | ü | ü |
| Coach & Develop People | | | ü | | Org Knowledge | ü | ü | ü |
| Conceptual Thinking | | ü | ü | | Practice Spiritual Disciplines | ü | ü | ü |
| Customer Focus | ü | ü | | | Promote Global Perspective | | ü | ü |
| Decision Making | | ü | ü | | Results Orientation | ü | ü | ü |
| Establish Plans | | ü | ü | | Risk Taking | | ü | ü |
| Flexibility | ü | ü | ü | | Self Development | ü | ü | ü |
| Foster Communications | | | ü | | Speak Effectively | | ü | ü |
| Impact & Influence | | ü | ü | | Strategic Thinking | | | ü |
| Listen to Others | ü | ü | ü | | Teamwork | ü | ü | ü |
| Manage Change | | | ü | | Time Management | ü | ü | ü |
| Manage Conflict | | | ü | | Written Communications | ü | ü | ü |

Apply to this job online via the link:
https://www.ultirecruit.com/com1024/JobBoard/JobDetails.aspx?__ID=*001A22E38F1F1951

Was this job of interest to you? Receive 20-25 jobs & consultancies in your email each day via our 3 Months DevNetJobs Value Membership. For only USD 44 for 3 months. Click here to proceed