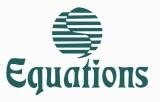 Programme Associate: Economic Impacts of Tourism
EQUATIONS
Location: Bangalore
Last Date: July 10, 2010
Email: hr@equitabletourism.org (Reference: DevNetJobsIndia.org)
EQUATIONS is looking for programme staff
Programme Associate: Economic Impacts of Tourism
June 2010

EQUATIONS is an advocacy and campaigning organisation working on the impacts of tourism. We have been obsessed with the question: Who Really Benefits from Tourism? Our work of the last 25 years indicates that the local communities – supposedly the 'hosts'- are those who benefit the least and have to bear the negative impacts of unregulated and often irresponsible tourism development.
Would you like to join us? We are a small team, based in Bangalore, but work nationally. Research, strong analysis, connecting with local groups and movements and supporting their struggles, are key features of our work.

If you have the energy and desire to work on tourism issues, have excellent analytical and communication skills, enjoy multi-tasking, are willing to travel, be overworked and underpaid ...... we would be very keen to hear from you! Work experience in the development sector particularly in advocacy, research and networking will be important. Sharing our vision and values will be critical. Fluency with more than one Indian language will be valued.

The Economic Impacts of Tourism Programme (formerly Globalisation impacts and tourism) studies how local economies are impacted positively or negatively by tourism. It also monitors macro economic policy and trends such as trade policy and trade agreements, International financial Institutions, corporate accountability and tourism. We would prefer candidates with a solid background in economics and experience in research.

Our website www.equitabletourism.org will give you a sense of what we do.

Send us your resume: tell us more about yourself, your strengths and expectations and what areas of our work interest you. We would be keen to hear from you.

Write in to hr@equitabletourism.org preferably by 10th July 2010