Did you know?
The combined DevNetJobs Global Network reaches out to over 0.6 million international development colleagues.

Over 12,800 international development recruiters post their jobs on DevNetJobs.org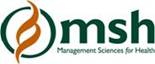 Sr. Development Associate

Location: Cambridge, MA, USA
Last Date: February 11, 2011

Sr. Development Associate

Internal Reference #: 11-303BRD
Location: Cambridge, MA

Overall Responsibilities:
MSH is searching for a Senior Development Associate (SDA) to contribute to MSH proposals as a proposal manager for "small proposals", bids where MSH is a sub, Associate Awards, and others as assigned and based on mastery of increasing skills in proposal management, or a proposal coordinator with particular emphasis on global bids, complex competitive and non-competitive bids, non-USAID donors, and others as assigned. As Proposal Manager, the SDA will be responsible for managing Development Associates, interns and other BRD staff as necessary.

Specific Responsibilities:
The SDA works in collaboration with the staff of Business and Resource Development (BRD), Contract & Grant Administration (CGA), Human Resource Management (HRM), and technical Centers to ensure the successful completion and responsiveness of MSH's competitive, solicited and unsolicited proposals. In support of the Proposal Managers on large bids (global and bilateral prime and bids) and/or acting as Proposal Manager on bids (small proposals, sub bids, Center-led bids, etc), (s)he provides overall management/coordination for the development of proposals and proposal teams, is responsible for a number of proposal deliverables and ensures submission of the proposal. The SDA also plays a key role in coordinating MSH positioning activities for specific new business opportunities. The SDA may also have lead responsibility for special BRD-related projects or initiatives. The balance of an SDA's portfolio as proposal manager and proposal coordinator will be established with his/her supervisor on a regular basis to ensure manageable work load.

Qualifications:
1.Bachelor's Degree required - Master's Degree in Business Administration (MBA) or Public Health (MPH) desirable
2.Minimum of 2 years of experience business development with demonstrable mastery of skills in proposal leadership.
3.Ability to manage teams, initiate and organize work, establish priorities in a time-sensitive environment, and meet deadlines with attention to detail and quality.
4.Good interpersonal, group facilitation and motivation skills.
5.Excellent written and verbal communication skills.
6.Demonstrated writing skills. Experience in proposal writing.
7.Knowledge of proposal management standards.
8.Strong knowledge of the Microsoft Office products including Word and Excel.
9.Willingness to work overtime during proposal preparation
10.Foreign language capabilities in French, Portuguese or Spanish highly desirable.
11.Availability to travel up to 30%.

MSH offers competitive salaries and a comprehensive benefits package including 4 weeks vacation, pension plan, and health and dental insurance.

Management Sciences for Health is an equal opportunity employer offering employment without regard to race, color, religion, sex, sexual orientation, age, national origin, citizenship, physical or mental handicap, or status as a disabled or Vietnam Era veteran of the U.S. Armed Forces.

To apply for this position, please submit a resume to https://jobs-msh.icims.com/jobs/3828/job. For more information about MSH, please visit our web site at www.msh.org . If you cannot apply online or have difficulty doing so, please email an explanation of your problem to iRecruiterproblem@msh.org.



Was this job of interest to you? Receive 20-25 jobs & consultancies in your email each day via our 3 Months DevNetJobs Value Membership. For only USD 44 for 3 months. Click here to proceed