Did you know?
The combined DevNetJobs Global Network reaches out to almost 0.5 million international development colleagues.

Over 12,000 international development recruiters post their jobs on DevNetJobs.org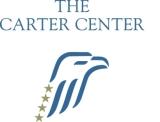 Consultant – Logistics Officer

Location: Juba, Sudan
Last Date: September 12, 2010
Email: plinnel@emory.edu (Reference: DevNetJobs.org)
The Carter Center, Democracy Program
Consultant – Logistics Officer
Juba, Sudan

The Carter Center is guided by a fundamental commitment to human rights and the alleviation of human suffering; it seeks to prevent and resolve conflicts, enhance freedom and democracy, and improve health.

The Center has been invited to observe the referenda for self-determination in Southern Sudan and Abyei, scheduled for January 2011, and is seeking highly qualified candidates to serve in Juba, Sudan as Logistics Officer for the mission. The Logistics Officer is responsible for coordinating the logistical and operational needs of the mission, with oversight by the Field Office Director (FOD) and Deputy Field Office Director (DFOD).

Applicants should have one – three years of experience working in logistics or a related field, preferably with experience working on an election mission or field-based development activities. The position requires relocation to Sudan in September 2010. This independent contract position is initially assigned for two - three months, with possibility of further extension. Salary is commensurate with experience.

Arabic language skills and/or prior work experience in Sudan are highly preferred. Cross-cultural understanding, demonstrated organizational skills, experience managing finances and competence with technology is required. Experience in financial regulations and donor grant requirements encouraged.

Summary of Responsibilities:

• Conduct the timely procurement of supplies and tracking of shipments in compliance with Carter Center regulations. Assist with office setup, acquiring bids, and setting up all communications equipment.

• Plan and coordinate logistics including transportation, accommodation, and communications, for staff travel and observer deployment. With Security Officer, manage communications with observer teams and track their movements.

• Assist preparation of the observer deployment plan with a logistics emphasis, utilizing strong knowledge of travel distances, security concerns, communication strategies, etc.

• Assist with the advancement of observer deployment sites throughout Sudan. Visit sites as necessary to provide logistical advice to observers and assess any need for changes to the deployment plan.

Please send a cover letter, CV, contract requirements, and a list of references to:

Mr. Paul Linnell
Assistant Project Coordinator
The Carter Center – Sudan
453 Freedom Parkway
Atlanta, Georgia 30307
E-mail: plinnel@emory.edu

Deadline for submission: August 31, 2010

Note: Due to the large volume of applicants, only those candidates selected for additional consideration will be notified by the Center.


Was this job of interest to you? Receive 20-25 jobs & consultancies each day via 3 Months DevNetJobs Value Membership. Only USD 44 for 3 months. Over 1380 positions filled in 2009. Click here to proceed