Did you know?
The combined DevNetJobs Global Network reaches out to over 0.6 million international development colleagues.

Over 12,800 international development recruiters post their jobs on DevNetJobs.org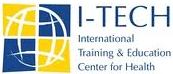 Human Resources for Health Program Consultant - Tanzania

Location: Dar es Salaam, Tanzania
Last Date: April 25, 2011
Email: itech.tz@gmail.com (Reference: DevNetJobs.org)
Human Resources for Health Program Consultant - Tanzania

I-TECH Tanzania
Operational and Programmatic Support to the
Human Resources for Health (HRH) Program Consultant

Background
The International Education and Training Centre for Health (I-TECH) is a collaboration between the University of Washington and the University of California, San Francisco, and has offices in Africa, Asia, and the Caribbean. I-TECH works in partnership with local ministries of health, universities, non-governmental organizations (NGOs), medical facilities, and other organizations to support the development of a skilled health work force and well-organized national health delivery systems.

Position Summary
The I-TECH Tanzania office in Dar es Salaam seeks a consultant to support the Human Resources for Health (HRHS) Programme for a 9 month period (with possible extension to one year) commencing in May 2011, or as soon as possible. The consultant will support the HRHS Team in contract oversight and human resource (HR)-related tasks and responsibilities in the implementation of a new project that supports the Ministry of Health and Social Welfare (MOHSW) through the hiring and deployment of tutors to health training institutions. This additional team member will provide support and capacity development to the HRHS team and also work across departments (HR/ Operations, and Finance) on project-related activities. The project is also supported by services of an HR firm; the consultant will also support the team to ensure that key deliverables of the firm's scope of work are achieved.

Activities
• Coordinate and communicate information between Operations, HQ, and Program Departments to ensure effective and timely program implementation with regard to tutor hiring
• Support contract management capacity development for staff involved in project
• Assist the development of M&E standards for HR firm performance and deliverables, in coordination with Quality Improvement staff
• Assist in coordinating and communicating information between I-TECH Tanzania and HQ office, HR firm, MOHSW, and CDC in Tanzania
• Review HR firm contract, TOR, and ensure that proposed hiring and recruitment plans are in line with government policies and procedures
• Review and contribute to development of recruitment, hiring, deployment, personnel management policies, documents, and strategies as proposed by HR firm and ensure alignment with government system
• Develop updates as needed on hiring program and review HR firm status reports on tutor hiring process
• Attend all project-related meetings, internal and external, and develop minutes to document discussions and agreements on next steps
• Participate in selected number of interviews for tutors and review and contribute to the finalization of materials needed for screening and interviewing of candidates
• Assist in development of orientation materials for these institutions, in conjunction with MOHSW and HR firm, on HR related issues such as annual leave, benefits, etc.
• Provide support to the development of tutor training plan as required in the tutor hiring program

• Develop a capacity building and transition plan to hand project over to relevant project team members upon completion of consultancy
• Other tasks as needed

Required Qualifications
• Masters degree in Business Management, Human Resources Management, Public Administration, Public Health, or similar is preferred with 3 years experience; or a Bachelors degree in Human Resources Management, Business Management, Law or Public Administration with a minimum of 5 years experience working in resource-limited settings
• Commitment to building personal and organizational capacity, and to mentoring others
• Demonstrated experience involving the implementation of contracts, HR and/or operational policies and systems, preferably in Tanzania.
• Demonstrated track record of understanding human resources for health issues and approaches to solving those issues.
• Evidence of excellence in interpersonal and consultative skills, including the ability to communicate, present, negotiate, and influence a variety of audiences.
• Ability to respond effectively to urgent requests, and to prioritize workload.
• Client-orientation and ability to productively and diplomatically interface with multiple country project managers and internal and external clients
• Fluent written and spoken English
• Computer skills in MS Word, Excel, and others as needed for the position

Preferred Qualifications
• Experience working for an international non-governmental organization, ideally in an operations or HR capacity
• Excellent communications skills and ability to work as part of an interdisciplinary team and interact with all levels
• Strong predisposition toward ethical and non-discriminatory behaviour that will act as a role model for others
• Experience of establishing strong working relationship with colleagues from different functions and cultures

This consultant position is based in Dar es Salaam, Tanzania, with some in-country travel required. Approximate dates: April, 2011-October, 2011 with possibility of extension. Salary will be commensurate with experience. To view the full job description please visit: http://www.go2itech.org/employment/ To apply please send ONLY your CV and application letter with the subject heading "HRH CONSULTANT" to itech.tz@gmail.com by 25 April 2011. Only short-listed applicants will be contacted.


Was this job of interest to you? Receive 20-25 jobs & consultancies in your email each day via our 3 Months DevNetJobs Value Membership. For only USD 44 for 3 months. Click here to proceed