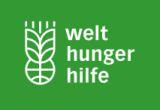 Information and Communication Officer
Welthungerhilfe Delhi
Location: New Delhi
Last Date: September 30, 2010
Email: karun.behera@welthungerhilfe.de (Reference: DevNetJobsIndia.org)
Vacancy Announcement, Welthungerhilfe Delhi
Information and Communication Officer
About Welthungerhilfe South Asia
Welthungerhilfe, originally founded in the sixties as the National Committee of the FAO Freedom from Hunger Campaign and earlier called "German Agro Action", is a secular, non-profit, non governmental organization in the field of international development cooperation and emergency aid, dedicated to rural development, food security and eradication of root causes of poverty. Since over 40 years Welthungerhilfe, with its headquarters in Germany, supports voluntary and civil society partner organizations in rural India, at present more than 45 project partners in nine states (www.welthungerhilfe-southasia.org ).
Job Title: Communication and Documentation Officer
Location: New Delhi
Term: Initially 2 years (Renewable based on the organisational requirement)
Reports to: Programme Manager
Salary: Competitive
Main responsibilities:
· Will be responsible for documentation of all significant organisational meetings and workshops and assist in organising such events and bringing out publications as and when necessary;
· Will support programme team in bringing out appropriate press releases and organise press conferences as required
· Will work closely with Welthungerhilfe programme staff and partner organisations in developing a uniformed IEC strategy and campaign materials
· Will be responsible for maintenance and content management of Welthungerhilfe-southasia website on a regular basis;
· Will be responsible for upgrading the existing Gender specific webpage within Welthungerhilfe-southasia website;
· Support partners in documenting progress through case stories and other visual medium;
Qualifications and Experience:
· Post graduate Degree in Communication/ Journalism or similar degree in social science along with professional work experience in managing the development communication for at least 5 – 7 years and knowledge and experience in handling a website
· Excellent spoken and written English with general ability to express clearly and concisely ideas and concepts in written and oral form; specific skills in writing press releases and articles/stories for Print and electronic media;
· Proven ability to effectively manage relationships with media houses;
· Knowledge of computer systems and applications, specifically interactive digital media.
Demonstrated skill in programme communication, development of Information, Education and Communication material, documentation and publication (including web-based documentation);
· Background in women's rights is an added advantage
· Excellent interpersonal skills and ability to work in team mode
· Flexibility to take on other tasks as required by the organisation and willingness to travel as per the needs;
· Good knowledge and experience on Computers including Powerpoint, Pagemaker, and familiarity with editing and publishing softwares.
Candidates with less than required experience and those who applied earlier for the similar position need not apply.
Starting date: Preferable beginning of November 2010 or earlier
Last date of application: September 30, 2010
Interested candidates should write to karun.behera@welthungerhilfe.de with CC to saraswathi.rao@welthungerhilfe.de with their latest CV and a write-up on how they meet the position requirements.
Welthungerhilfe is an equal opportunity employer and we strongly welcome application from women candidates.
Only short listed candidates will be contacted.