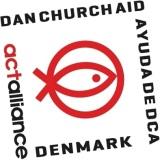 Programme Officer for the Right to Food Programme, India
DanChurchAid South Asia (DCA)
Location: New Delhi
Last Date: November 26, 2010
Email: fspo1india@gmail.com (Reference: DevNetJobsIndia.org)

RE-ADVERTISMENT

International Development and Humanitarian Aid NGO is seeking new staff member of Indian nationality based in its Regional Office in Delhi:

Programme Officer for the Right to Food Programme, India

DCA supports and monitors development and emergency projects implemented by partner organisations NGOs in India. The focus states of DCAs Right to Food work in India are Orissa, Rajasthan and Andhra Pradesh as well as national level activities.

Under the overall supervision of the Regional Representative, the Programme Officer is responsible for:
• Managing the India Right to Food Programme and providing support and guidance to the partners in a committed and professional manner.
• Keeping the Right to Food Programme relevant and strategic in view of the emerging developments within the Right to Food in India and to develop the second phase of the programme for 2011-2015.
• Facilitating mutual and horizontal learning of all partners across the programme and with other civil society organisations.
• Participating in and contributing to policy and development dialogues and meetings with likeminded organisations and Right to Food movement in India
• Facilitating key development skills and competencies of partners in organisational issues related to Organisational Development, Impact Monitoring
• Reporting regularly on the Right to Food programme and projects to donors.
• Processing new project proposals and providing critical, constructive and timely partner support through regular monitoring of projects under in close cooperation with other units in Regional Office

Professional Qualifications needed:
• A postgraduate degree in political or social science or other related development field from a recognised establishment
• Minimum three years of field based experience in rural development
• Minimum five years of work and engagement in the area of Right to Food in India and related advocacy
• Minimum five years experience from an international development organisation with programme management responsibilities and monitoring and evaluations of donor supported projects.
• Willingness and ability to undertake frequent travels to partners working areas in India (40 % time in field)

The Food Security Programme Officer must have following professional skills: Substantial knowledge on Food Right issues, experience in working with partnership approach, ability and willingness to work in a team, strong interpersonal communication skills and excellent English writing and reporting skills.

The following personal qualifications are crucial: commitment to work for inclusion of most food deprived communities, ability & willingness to work with people of different backgrounds. S/he must contribute constructively to a working environment based on mutual respect and trust and have the ability to cope with stress and work under difficult circumstances. Finally the candidate must have a strong personal commitment to social equity and equal opportunities of women and men.

Additional qualifications: EDP/IT skills at an advanced user level, fluency in oral and written English and Hindi.

DCA South Asia strives to have a composition of staff that reflects the diversity of the country and strongly urges qualified women and men of diverse background to apply for the vacant position.

Please send application and detailed CV to fspo1india@gmail.com not later than 26.11..2010. Short-listed candidates will be invited for an interview on Dec 13-15, 2010 in New Delhi. Only short-listed candidates will be contacted.

DanChurchAid South Asia (DCA) is a Danish faith-based organisation working on rights based development and humanitarian emergency response; information and advocacy in partnership with secular and faith-based organizations in India, Nepal and Bangladesh. DCA is committed to promoting equal opportunities for women and men from different caste, ethnic and religious backgrounds and encourages women and men candidates of diverse backgrounds to apply for all our positions. For further details about DCA visit our website www.danchurchaid.org.